Ampelmann Launches A-type Enhanced Performance Gangway
Ampelmann has announced the launch of its latest gangway for personnel transfer: the A-type Enhanced Performance (AEP).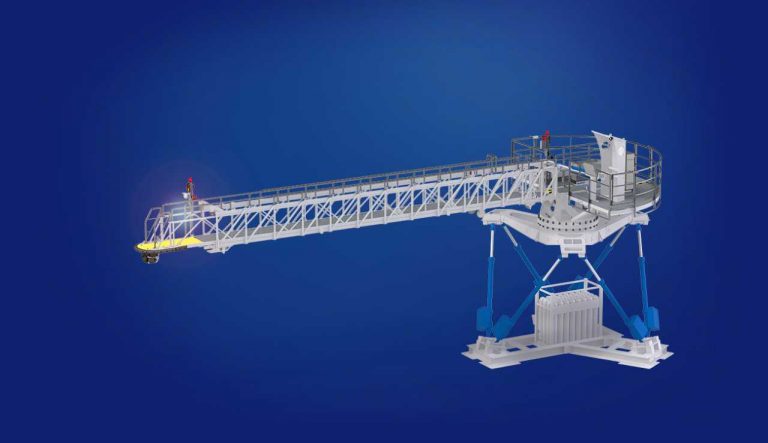 Now providing clients with 10% greater workability in sea states up to 4m significant wave height; the AEP also has the ability to use smaller vessels to obtain similar performance, compared to current A-type, Ampelmann said.
The AEP features an advanced motion compensation control system with precision controls to enable fast landing and comfortable people transfers, according to the company.
The system is said to significantly improve operational up-time on projects year-round and provide benefits to operators in rougher waters, including the North Sea and the coasts of South America and the Middle East.
The AEP can also be used to ensure comparable workability on a relatively small vessel, where bigger vessels were needed before, Ampelmann said.