Siem Offshore Sticks to Ampelmann's E1000
Siem Offshore Contractors (SOC) has awarded Ampelmann with a contract extension for the E1000 motion compensated access system.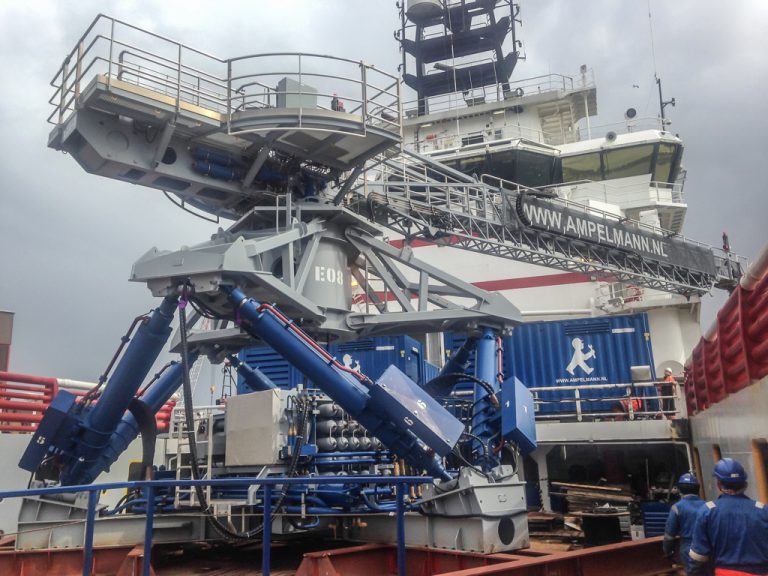 According to Ampelmann, the contract extension is a result of an increase in operational man-hours on the maintenance programme for an offshore wind farm in Germany, where the E1000 system performed over 12,000 people transfers and 7,000 cargo transfers safely between an offshore support vessel and the wind turbines over a ten-month period.
The company further said the system was installed on the Siem Marlin offshore support vessel to get people and cargo to the turbines to carry out maintenance.
The vessel was last reported to be in service at the BARD Offshore 1 wind farm in February and was scheduled to be replaced at the project with Siddis Mariner in the first quarter of this year.
The E1000 features a 30-metre gangway which transforms into a crane boom. By inserting four manual pins, the telescopic gangway can be transformed into a fixed crane boom for fully motion compensated cargo transfers of up to 1,000kg.
"During this project, we came up with a solution to further increase operational efficiencies. The manual pins were replaced by hydraulic pin pushers which reduced the change-over time from people to cargo mode from ten to five minutes. The E1000 was then able to transfer both people and cargo within 20 minutes," Steven Vis, Operations Engineer at Ampelmann said.