DORIS Renewables Starts with French Floating Wind Projects
The first projects DORIS Renewables – a recently set up renewable energy division of the DORIS Engineering group – will handle include Provence Grand Large and EolMed floating wind projects in France.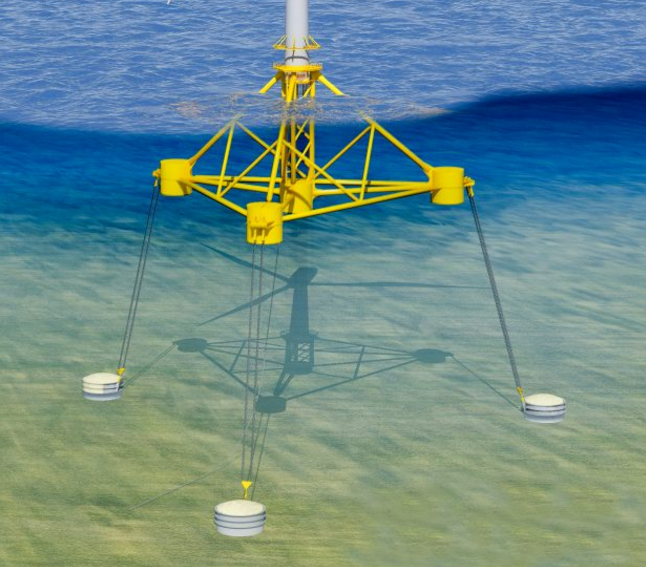 The 24MW Provence Grand Large floating offshore wind farm in the French part of the Mediterranean Sea is being developed by EDF EN. The French Environment and Energy Management Agency (ADEME) approved the project in November 2016.
The wind farm will comprise three Siemens 8MW wind turbines installed some 17 kilometres off the Napoleon beach, in Port Saint Louis du Rhône. SBM Offshore, in cooperation with IFP Energies Nouvelles (IFPEN), is in charge of providing the floating foundations and the associated offshore work.
The commissioning of the Provence Grand Large floating offshore wind farm is expected in 2020, same as the EolMed project, developed by a consortium led by the French renewable energy company Quadran.
ADEME approved the EolMed pilot floating wind farm in the Gruissan area, some 15 kilometres off the Mediterranean coast, in July 2016.
The project includes Ideol's Damping Pool concrete floater, with Bouygues Travaux Publics as the civil engineering leader and Senvion as the wind turbine supplier of up to four of its 6.2M152 turbines.
Besides the floating wind projects, the new DORIS unit is also collaborating with Bardot on the development of a an ocean thermal power project.
DORIS Engineering Group is looking to increase its turnover from offshore renewables activities from the current 5-10% to 30% within five years.
Offshore WIND Staff