Block Island OWF Withstands Storm Stella
Deepwater Wind, the developer of the first offshore wind farm in the US, reported on 16 March that its Block Island Wind Farm had shown strong performance during the winter storm Stella, which hit the northeast of the US earlier this week.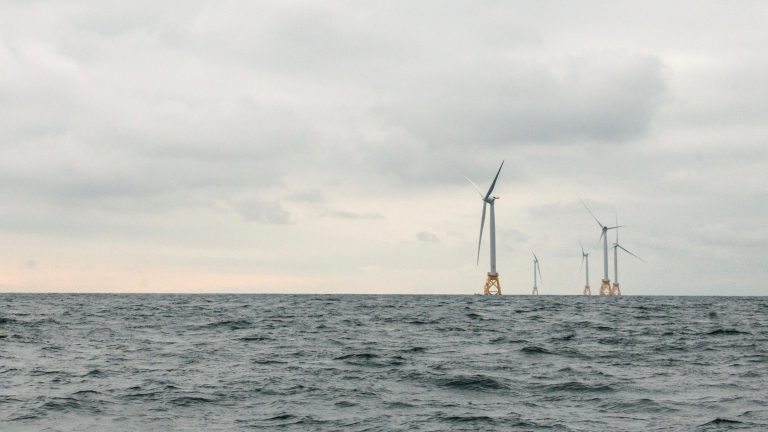 All five turbines at the wind farm three miles off Block Island were operating at full capacity (30MW) during much of the powerful storm Tuesday, according to Deepwater Wind's performance data.
The wind farm produced clean power throughout the bulk of the storm, except for a window of several hours when sustained wind speeds exceeded 55 miles (approx. 89km) an hour. That's the designated high-wind limit when the wind farm is designed to automatically power down and feather its blades until winds calm.
During that automatic shutdown, the wind farm successfully weathered winds that topped out at approximately 70 miles (approx. 113km) an hour. Once wind speeds decreased below the 55mph threshold, the wind farm powered back up and resumed normal operations, Deepwater Wind informed.
In the offshore wind industry, we love strong storms. They give us a chance to really put the wind farm through its paces and operate at full-throttle. The Block Island Wind Farm handled the season's worst conditions superbly." – Jeffrey Grybowski, Deepwater Wind CEO
To remind, the severe winter storm also made Maryland Public Service Commission (PSC) cancel the hearings on proposed offshore wind projects scheduled for Tuesday, 14 March. The hearings resumed on 15 March.