APEM Helps Vattenfall Pinpoint Onshore Cable Route for Norfolk Wind Farms
APEM has completed an aerial survey which helped Vattenfall identify the onshore cable corridor for the 1.8GW Norfolk Vanguard and the 1.8GW Norfolk Boreas offshore wind farms.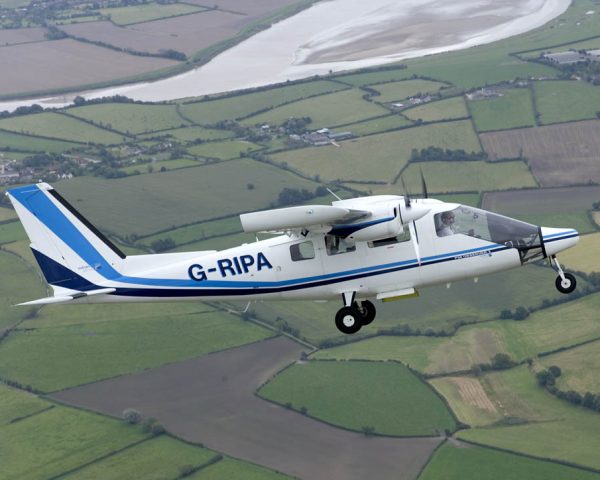 By taking to the air and capturing thousands of ultra-high resolution images of the cable corridor APEM has been able to speed up survey times, reduce costs and minimise health and safety risks compared to traditional ground based surveying, the company said.
To complete the recent survey for Vattenfall, one of APEM's twin-engine survey aircraft was fitted with the company's Leica camera. Flying 85 flights lines the aircraft captured over 10,000 images of the proposed cable corridor, covering a corridor width of between 700m and 1,200m from where the corridor makes landfall to a search area for a proposed new substation.
The flights took ten hours on-task and computers were then used to process the data and have outputs for the entire corridor with the client within ten days, APEM said.
High resolution image mosaics and 3D digital height models along the entire 62km of proposed cable corridors were created. The 3D models depict changes in ground elevation across the survey area. When combined with the aerial photography they allow clients to check the corridors remotely and identify areas that might present challenges, according to APEM.
Ground truthing showed APEM's models to be accurate to within 20cm, allowing targeted deployment of engineers directly to those sections of the routes that need closer inspection on the ground. The data will also be used by the ecology and archaeology teams for survey planning.
David Campbell, principal remote sensing scientist at APEM, said: "Developers know that producing electricity in offshore wind farms is only part of the challenge. They also need to find the best way to get the energy ashore and into the National Grid. And just as innovation is driving down the cost and development time of the offshore elements of wind farms, so innovations like ours are doing the same for the onshore costs."
Vattenfall has recently narrowed the underground onshore cable route to 200m and announced that the corridor will cater for both Norfolk Vanguard and Norfolk Boreas.