ZTT to Link EnBW Hohe See OWF to BorWin3
Transmission System Operator TenneT has awarded the Chinese power cables manufacturer ZTT with a contract to supply and construct a 155kV HVAC grid connection between the 497MW EnBW Hohe See offshore wind farm and the 900MW BorWin3 DC grid connection system in the North Sea.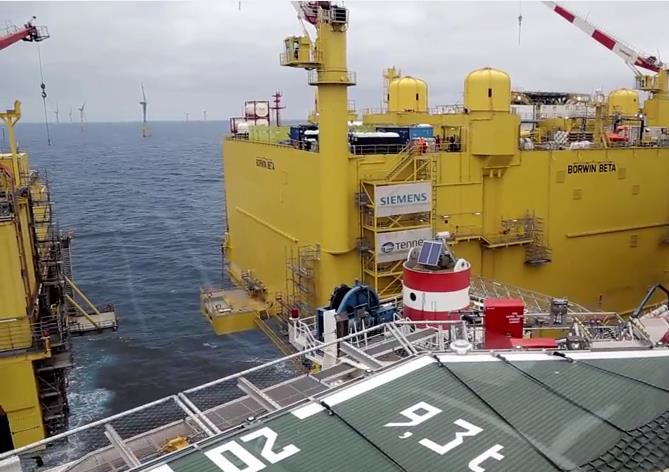 As the general contractor for TenneT, ZTT will also supply shunt reactors, GIS terminal and land conversion joints.
ZTT will deliver the grid connection as a turn-key solution. The value of the contract is CNY 185 million (EUR 25 million), ZTT said.
"Winning TenneT's BorWin3 project has been a dream come true for one and all in ZTT. We are very excited and honored to be accepted as contractor for this project. As a global brand, we are committed to deliver the best quality and increasing efficiency without compromising reliability to our clients. This marks a significant milestone in our entry and technological contribution to the Europe Offshore Wind Industry," Tom Qu, Vice President of ZTT, said.
ZTT has teamed up with Van Oord and Siemens on the project. Van Oord will be in charge of installing the cables while Siemens will provide the shunt reactors.
Wilfried Breuer, member of TenneT Holding BV Executive Board, said: "We are very pleased to award the contract to ZTT as it increases the number of our suppliers for high voltage cables globally. This kind of technology will gain increasing significance because it will be used more frequently on- as well as offshore. High voltage AC- and DC-cable will play an important role in the realization of our grid expansion."
EnBW Hohe See wind farm will comprise 71 Siemens 7MW turbines installed some 90km north of the island of Borkum.
Offshore construction on the wind farm is scheduled to start in early 2018. The commissioning of the wind farm is expected in the third quarter of 2019.
BorWin3 is a 160km long grid connection that will link several wind farms off the coast of Lower Saxony to the mainland. The 155kV alternating current supplied by the wind farms will be transformed into 320kV direct current on the BorWin gamma offshore platform.
The BorWin3 link will transport power via cable over 130km at sea and a further 30km on land to the grid feed-in point in Emden. The direct current will then be converted back into alternating current for further transmission and distribution.
The entire BorWin3 project is due for completion in 2019.