Sparrows Nets East Anglia ONE Contract
Sparrows Group, a provider of engineered products and services to the energy industry, has signed a contract to supply 103 cranes for installation at ScottishPower Renewables' 714MW East Anglia ONE offshore wind farm.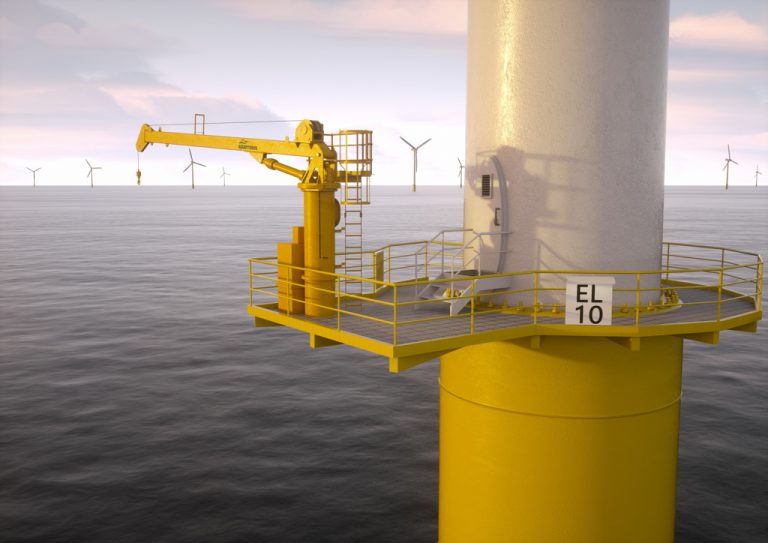 All the offshore wind turbine cranes will be designed and manufactured at Sparrows facilities in Aberdeen for Granada Material Handling on behalf of ScottishPower Renewables.
A crane will be installed on each of the farm's 102 wind turbines with a further crane to be used for training purposes.
The deal represents Sparrows' biggest ever renewables contract to date.
The cranes, which are part of the company's WindMaster range are designed for use on offshore wind turbine platforms with 99% of their parts procured within the UK. Production is expected to start in these first few months of 2017 with final delivery scheduled mid-2018.
Scotland's First Minister, Nicola Sturgeon said: "Sparrows is using expertise developed in the oil and gas sector and transferring it to other energy and manufacturing sectors. Securing this major contract is a significant milestone for the company, and demonstrates the opportunities that exist for the Scottish supply chain."
Stewart Mitchell, chief executive officer of Sparrows, said: "This contract award is recognition of the expertise that exists in the UK and we are working hard to ensure we play our part in cementing Aberdeen and the North East as a global skills hub and providing job security for our employees.
"We have utilised our extensive knowledge of operations and maintenance to design a range of highly reliable and low maintenance offshore wind turbine cranes that are ideal for the renewables sector. Diversification into multiple sectors and industries is part of our long-term strategy in achieving our business growth aspirations nationally and internationally."