Siemens Installs 8MW Prototype in Østerild
Siemens has installed the SWT-8.0-154 at the national test centre in Østerild, Denmark.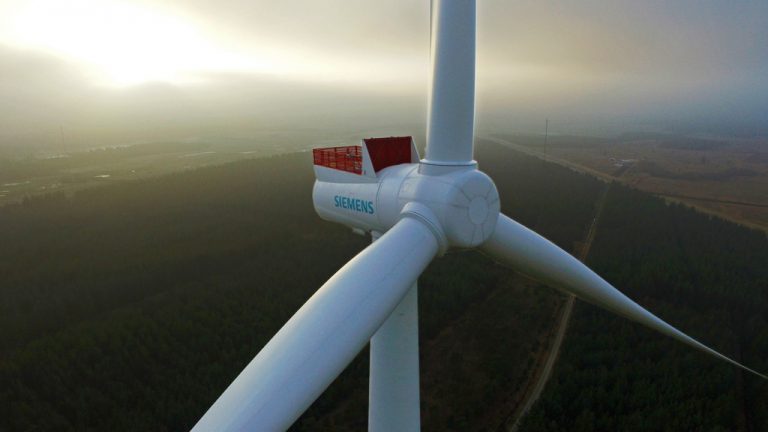 After DNV GL certified the prototype this month, all relevant safety features for test operation were confirmed and the new offshore turbine was installed on a steel tower at a hub height of 120 meters.
The prototype will be used for both mechanical and electrical testing. Type certification for the 8MW turbine is expected to be obtained at the beginning of 2018.
"The installation of the SWT-8.0-154 prototype in Østerild is an important milestone in the success story of our offshore direct drive wind turbines," said Michael Hannibal, CEO Offshore at Siemens Wind Power. "The evolution based on our platform strategy demonstrates that innovation to lower the cost of wind energy can work without compromising the proven reliability of a technically mature product."
The SWT-8.0-154 turbine was introduced in July 2016 as an evolution of the SWT-6.0-154 and the SWT-7.0-154 turbines.
The main changes going from SWT-7.0-154 to the SWT-8.0-154 turbine consist of an upgraded generator including the adjacent electrical system and an advanced control system. The upgrade of the offshore direct drive wind turbine to 8MW is made possible through the introduction of new magnet technology with an even higher grade than that introduced in the SWT-7.0-154, which enables a rated power increase of more than 14% from 7 to 8MW, according to Siemens.