First Veja Mate Turbine Feeds Power to German Grid
The first Siemens 6MW wind turbine installed at the Veja Mate offshore wind farm produced first power and fed it to the German electricity grid at 00:36 this morning, two months ahead of schedule.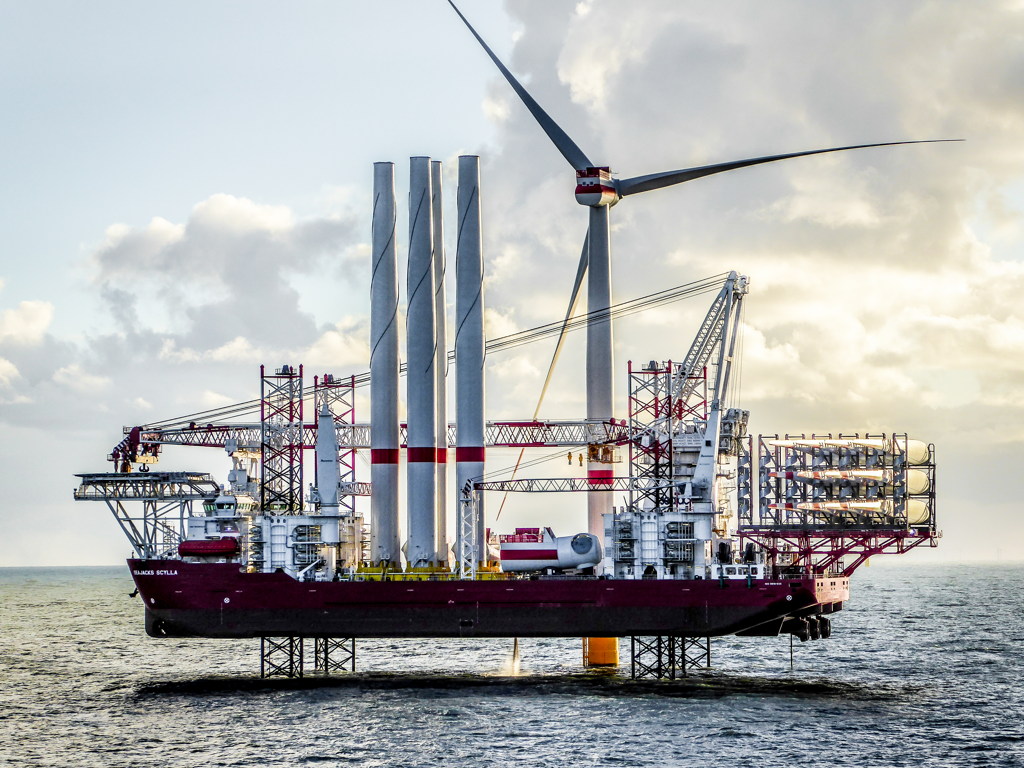 Veja Mate feeds in power from its own offshore substation, through BorWin beta, and then to the onshore converter station in Diele Germany. The connection between BorWin beta and Veja Mate's substation consists of two 11,4km AC cables with a voltage of 15kV.
The offshore wind farm has been recently linked to the BorWin2 offshore grid connection and plugged into the grid by TenneT and Prysmian.
The remaining 66 turbines will be installed and commissioned with an expected completion in mid-2017. The wind turbines are being loaded out at the Port of Esbjerg in Denmark and installed by Fred. Olsen Windcarrier's Bold Tern and Seajacks Scylla.
The wind farm is expected to be fully operational by the end of 2017.
The 402MW Veja Mate is a EUR 1.9 billion offshore wind project owned by the Highland Group Holdings Ltd, Siemens Financial Services, and CI II managed by Copenhagen Infrastructure Partners.
When fully connected, the wind farm will produce enough electricity to power 400,000 German households.
Offshore WIND Staff