Iv-Oil & Gas Nets DolWin Cable Support Contract
Iv-Oil & Gas has been awarded a contract to execute the engineering, prefabrication and offshore installation of new cable support structures for the DolWin alpha offshore HVDC converter platform.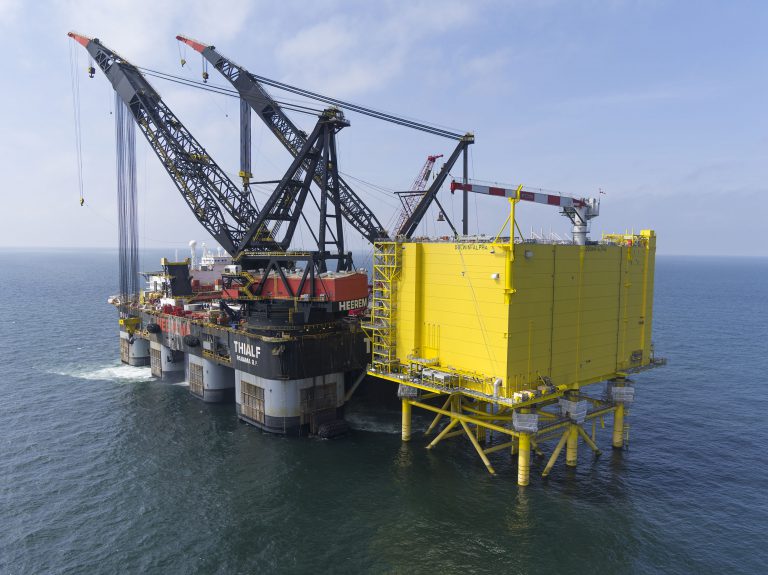 The platform, designed by Iv-Oil & Gas, is installed in a water depth of 27 metres, approximately 60 kilometres off the German coast and will be bridge-linked to the DolWin gamma platform.
DolWin gamma is currently under construction at Nordic Yards in Germany and will be installed in 2017.
For the transfer of electricity from the wind farms, the two platforms will be connected by cables via the bridge, so they can act as each other's back-up.
For this purpose, a new cable route was developed for DolWin alpha.
DolWin alpha and DolWin gamma will be connected via a high-performance 155 kV Feltoflex cable with a cross-section of 800 mm². With an overall length of 250 meters, this will be the world's longest connection between two offshore platforms.