Economic Benefits of US Offshore Wind Will Attract Oil and Gas Suppliers
Several important conclusions emerged at a webinar discussing supply chain opportunities that oil and gas businesses can take advantage of within the offshore wind industry in the US.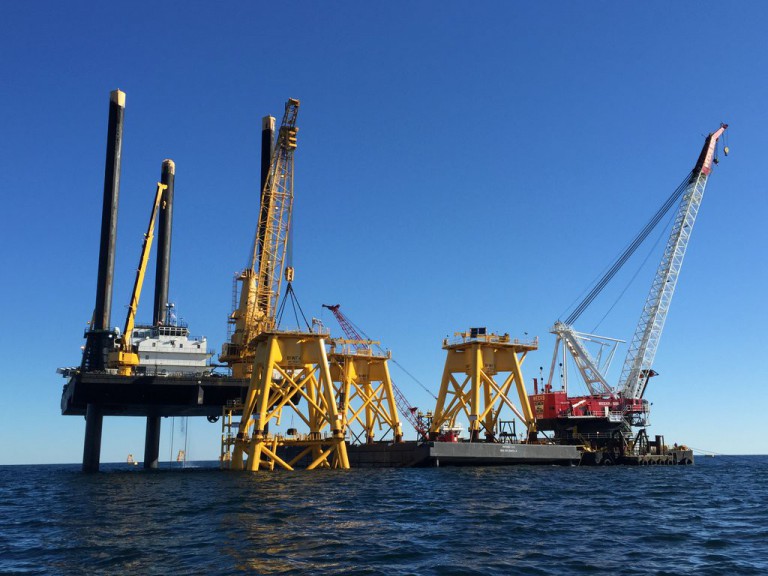 The decision made by the Bureau of Ocean Energy Management (BOEM) not to include Atlantic oil and gas leases in the next 5-year round will not have any impact on the integration of US oil and gas (O&G) suppliers into the country's offshore wind (OW) supply chain, it was said during the webinar.
Furthermore, case studies in Europe, which can be helpful for the US market, are demonstrating that offshore wind is a win-win for both O&G and the OW markets as it is helping drive down costs.
After the US market has achieved its initial in-state waters projects and potentially leaps to scale, immediate economic benefits will attract the US O&G suppliers, it was concluded during the webinar. The pipeline of US projects will have a direct impact on the cost of transporting the components from the Gulf Coast, offseting the costs of Atlantic Coast based facilities' investments.
Experienced onshore wind suppliers may seek commercial partnerships with oil and gas companies to enter the offshore wind supply chain. Also, the US offshore wind industry will create opportunities for innovative solution providers, as some processes and technical specifications that are now accepted as best practices within Europe will not be transferable to the US offshore wind market.
However, aspiring US supply chain participants are going to need to forge close ties with experienced European offshore wind suppliers and service providers as the industry leaders are well versed with risk management and want quality assurance from the start rather than an evolving quality control. There is also a need for more in-depth exposure to the potential different cost-reducing opportunities within the planning, construction and operation and maintenance (O&M) phases of an offshore wind farm.
The webinar, co-hosted by Business Network for Offshore Wind (BizMDOSW) and Maine Ocean & Wind Industry Initiative (MOWI)on 16 March, saw over 100 registrants, with most attendees staying through the entire webinar.
Related article: American Oil and Gas Businesses Can Tap into Offshore Wind