Atkins to Design Dounreay Trì Floating Platform
Swedish company Hexicon has appointed Atkins as engineering partner for the world's first multi-turbine offshore wind floating platform to be deployed at the Dounreay Trì Project off the Scottish north coast.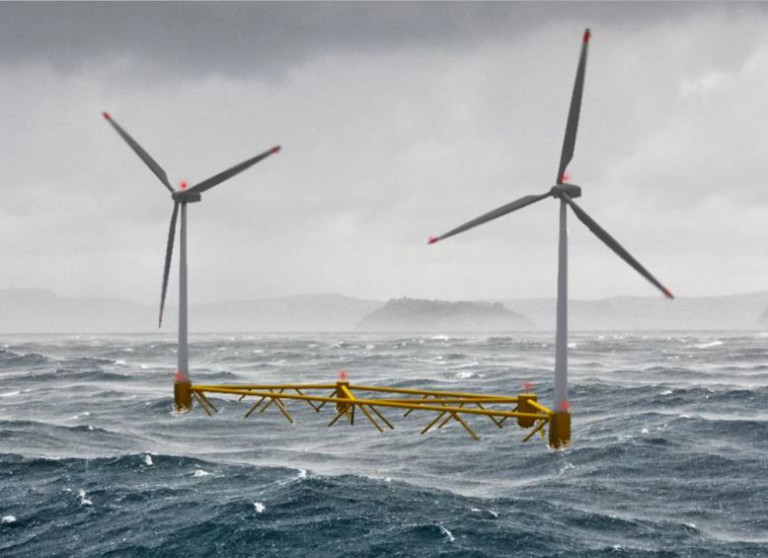 Atkins' offshore wind team has been working with Hexicon to define the concept since 2015 and is currently in the process of analysing a two turbine 8-12MW structure ready for Front End Engineering Design (FEED) and physical model testing of the new design later this year.
Katherine Ward, project manager in Atkins' renewables business, said: "We're really pushing the boundaries of what can be done to support Hexicon in maximising energy yield through clever design. The team has a great deal of experience in innovative, transformational work both in the renewables and oil and gas sectors and on this project we are going one step further in making such an exciting concept a reality."
New developments in the design of the floating structure's mooring system have increased the efficiency of the rotating system reducing CAPEX and maximising energy yield.
"Atkins brings innovation, quality and professionalism, and we're pleased to be working with them on developing our floating wind concept ready for the offshore wind market. Our aim is for this project to show how a multi turbine concept can help bring down the cost of offshore wind, enabling this form of renewable energy to be even more financially viable," Marcus Thor, project director for Hexicon, said.
Atkins has been involved in several floating wind projects, including designing and analysing Principle Power's WindFloat prototype in Portugal, designing Pilot Offshore Renewable's Kincardine floating wind project, and winning Statoil's Hywind floating wind demonstrator Installation Challenge competition.
Chris Cowland, project director in Atkins' renewables business, said: "The integrated design capability that enables the head to toe design that we're undertaking for Hexicon clearly demonstrates how our experience across a range of both floating and fixed offshore wind projects can add real value to clients."