Dudgeon Unfazed by Statkraft's Investment Cuts
The development of the Dudgeon Offshore Wind Farm is progressing as planned and the project is not affected by Statkraft's announcement of reduced investment plans in offshore wind, according to Dudgeon Offshore Wind Limited.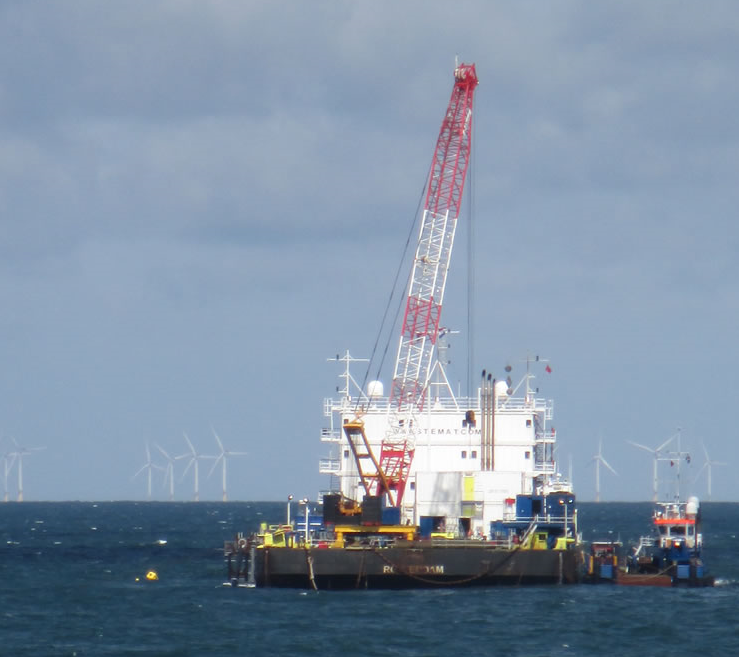 Full production is expected in late 2017 as previously announced, the developer said.
As Offshore WIND reported yesterday, Norway's Statkraft released an adjusted investment plan, announcing that this state-owned company will cut its investments in new offshore wind projects.
Statkraft holds a 30% share in the 402 MW Dudgeon Offshore Wind Project, with compatriot Statoil and Abu Dhabi-owned Masdar controlling a 35% stake in the project each.
Statoil and Statkraft acquired the Dudgeon Offshore Wind Farm project in October 2012 through the acquisition of all the shares in Dudgeon Offshore Wind Limited, a subsidiary of the UK energy company Warwick Energy Limited. Masdar joined the project in August 2014 by acquiring the 35% stake in the wind farm for GBP 525 million.
Located 32 kilometres off the coast of North Norfolk in East Anglia, the Dudgeon Offshore Wind Farm is set in waters between 18 and 25 metres with a wind speed of 9.8 metres per second.
Covering an area of 35 square kilometres, the project will generate the electricity equivalent of what is needed to power more than 410,000 UK homes.
Image: Dudgeon Offshore Wind Farm