Dong Divests 50% of Gode Wind 1
DONG Energy has signed an agreement to divest 50 per cent of the 330MW German offshore wind construction project, Gode Wind 1, to Global Infrastructure Partners (GIP) investment fund.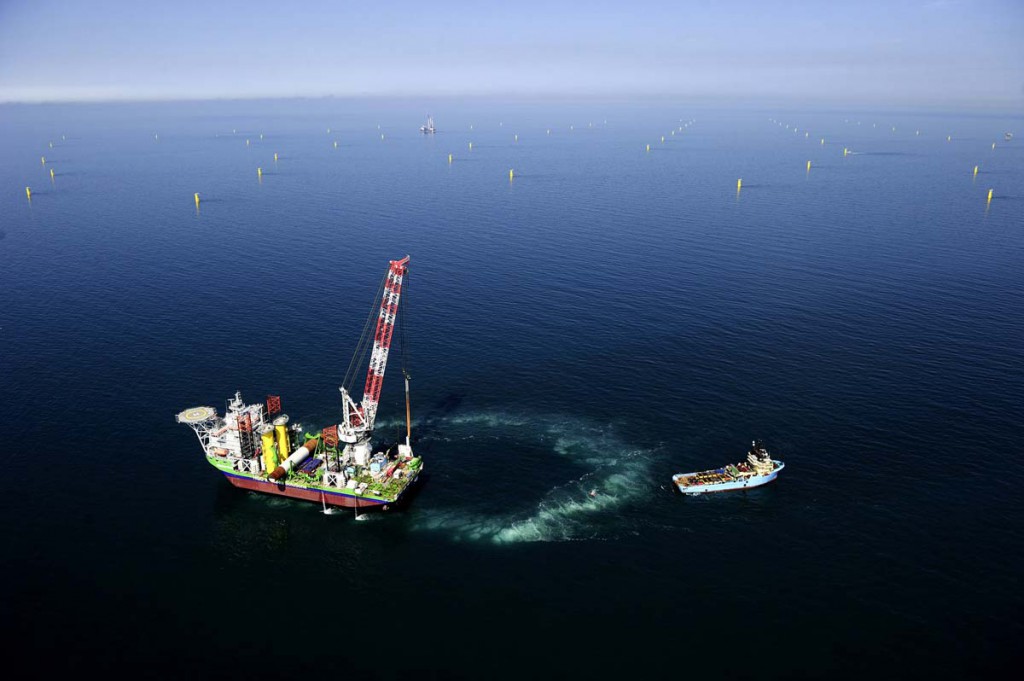 The total sales price amounts to approximately € 780 million (DKK 5.8 billion) which will be paid in the period 2015 to 2016.
As a part of the transaction, GIP will issue a rated project bond to a consortium of German insurance companies with Talanx, one of the largest German insurance groups, as cornerstone lender.
The transaction is subject to approval by the competition authorities and is expected to be completed in the second half of 2015.
Samuel Leupold, Executive Vice President in DONG Energy Wind Power, said:
"I'm delighted about this partnership and it is a great pleasure to welcome GIP as a partner of DONG Energy. I am also very excited about the evolution of DONG Energy's market leading partnership model to facilitate this innovative long term investment by German institutional investors into the offshore wind sector for the first time."
Adebayo Ogunlesi, Chairman and Managing Partner of GIP said:
"This transaction builds on GIP's considerable experience in the renewable space and is in line with our strategy of partnering with industry leaders. We are pleased to bring GIP's added-value investment model to the promising market for offshore wind projects."
Earlier this year, DONG Energy started the offshore construction works for the Gode Wind 1 offshore wind farm. The 330MW wind farm will consist of 55 turbines from Siemens, which in total will be able to supply CO2-free power corresponding to the annual power consumption of approx. 340,000 German households. The wind farm and the neighbouring wind farm Gode Wind 2 are expected to be fully commissioned in 2016.
Image: Dong Energy