GeoSea Completes Acquisition of HOCHTIEF's Offshore Assets
Mid October 2014, DEME's marine foundations specialist GeoSea announced the upcoming acquisition of offshore assets of HOCHTIEF, one of Germany's leading international construction groups.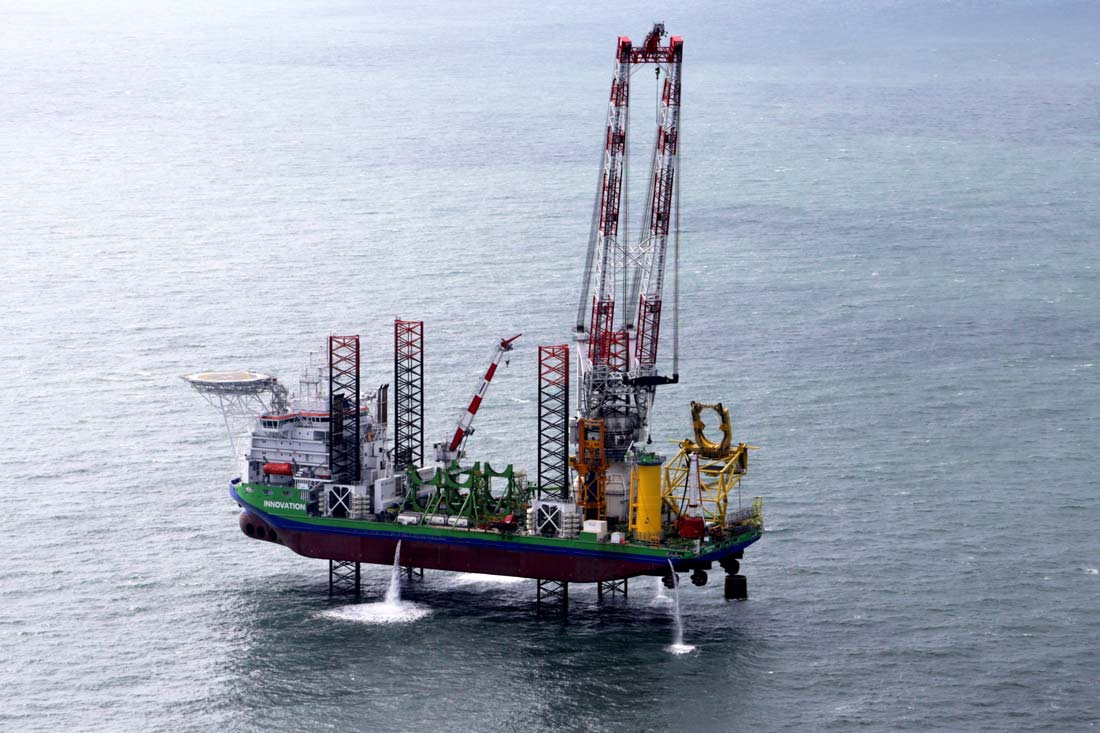 The financial close of the transaction has now been achieved.
HOCHTIEF sold all its offshore assets to marine contractor and long-term partner GeoSea. GeoSea acquired full control of jack-up vessels 'Innovation' and 'Thor' and pontoons 'Wismar', 'Bremen' and 'Stralsund'. The vessel 'Vidar' will be transferred upon completion of a current HOCHTIEF project. GeoSea also takes over some obligations with regard to personnel.
Luc Vandenbulcke, Managing Director GeoSea said: "This transaction is a significant contribution to expand GeoSea's activities in the European energy market. All assets which transfer as of today are currently employed on GeoSea projects to fulfill the requirements of the order book and meet the increasing demand."
Marcelino Fernández Verdes, CEO of HOCHTIEF commented: "We remain very focused on the Infrastructure sector in Europe, in particular, on the expansion and refurbishment of transportation infrastructure where we see great demand growth in coming years."
Image: deme