Veja Mate Turbine Supply Deal World's Fastest
Earlier this month, Highland Group Holding signed a contract with Siemens Wind Power, supplying the 400 MW offshore Veja Mate project with 67 6.0 MW wind turbines and a 15 year service contract.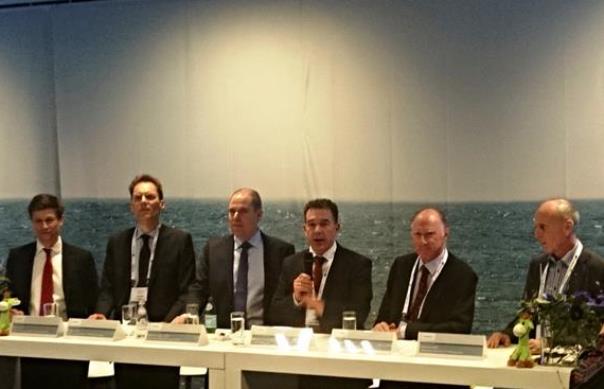 K2 Management stressed that this is one of the world's fastest contract negotiations in the offshore wind industry, as they lasted just little over six months.
The project development of Veja Mate and administration of the special purpose vehicle Veja Mate Offshore Project GmbH is being handled by K2 Management, lawfirm CMS and financial advisors Green Giraffe.
"We would like to use this opportunity to thank everyone working on the Veja Mate project for making this happen. K2 Management is looking forward to working with all stakeholders on the next project milestones," Project Director and Managing Director of K2 Management in Germany Peter Steinfeld stated.
Financial close is expected end Q2 2015 and installation to start March 2017.
Order announcements on substation, cable and installation packages are expected to follow in the coming months.
Image: K2 Management