ABS Validates OTI's Floating Power Plant
ABS has granted approval in principle (AIP) to Maryland-based OTEC International LLC (OTI) for its 5–7 megawatt ocean thermal energy conversion (OTEC) Floating Power Plant (FPP).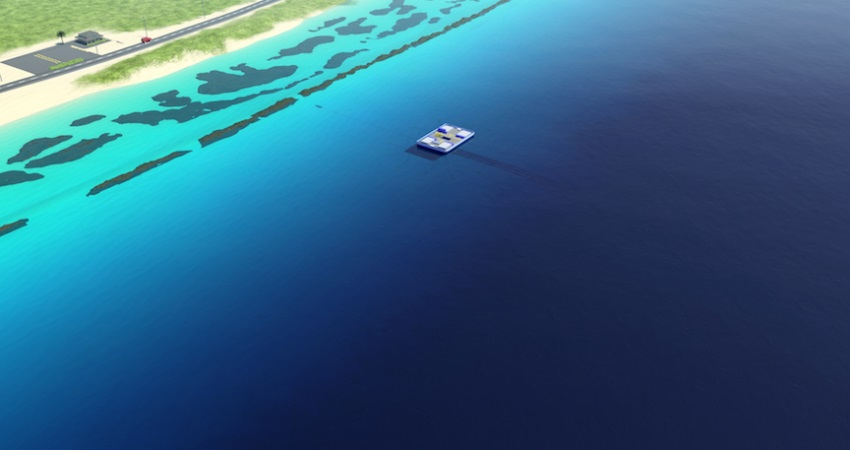 The FPP is designed to generate consistent electrical power for a commercial utility grid in the world's tropical and sub-tropical zones.
The FPP design uses seawater to turn solar energy into power in a process known as OTEC. During OTEC, heat from warm surface water vaporizes a working fluid, which drives a turbine generator to produce electricity. Deep seawater cools the working gas back to liquid, and the process begins again in a 24/7, closed-loop cycle.
"Thermal energy conversion demonstrates considerable potential as a renewable energy source, and ABS is proud to partner with innovators like OTI on pioneering projects such as the OTEC FPP," says ABS Chairman and CEO Christopher J. Wiernicki.
Key elements of the design evaluated by ABS include the barge hull and mooring system, energy conversion equipment, hazardous materials handling and storage, cold-water import conduit and warm-water reintegration conduit suspended in a moonpool and the interconnection manifold as well as the power transmission cable with securing, anchoring and suspension arrangements. ABS reviewed the design for a 25-year service life.
This AIP is OTI's third from ABS, which awarded AIP for both the 25-MW and 100-MW moored OTEC spar designs in May 2011. OTI is the only company to have received AIP from ABS for OTEC-driven platform designs.
Image: oteci