Three More FORCE Tidal Projects Get Boost
Nova Scotia Government has granted four awards that will help tidal energy developers deploy the first turbine arrays in the Bay of Fundy.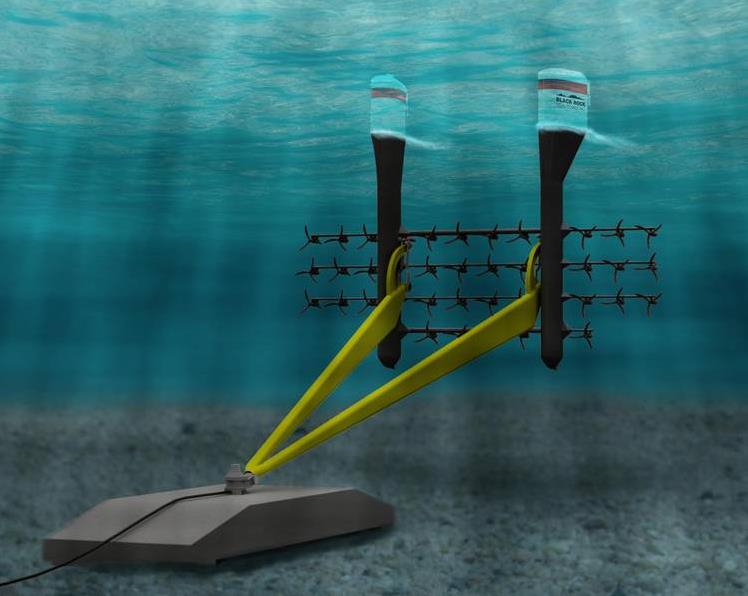 In October, developers at the Fundy Ocean Research Centre for Energy (FORCE) applied to the Department of Energy to receive a developmental feed-in tariff, an established price per kilowatt hour.
The Utility and Review Board set the tariff in 2013, and it is managed by the Energy Department. It is designed to help developers test devices, with the goal of becoming competitive sources of renewable energy, and helping the industry grow and develop in Nova Scotia. The tariff has attracted international investment.
"Tremendous opportunities in the tidal energy sector are opening up in Nova Scotia and we're contributing to that momentum," said Energy Minister Andrew Younger. "We're committed to ensuring the industry moves forward in an environmentally responsible and sustainable way."
Four developers have received approval through the program for a total of 17.5 megawatts of electricity:
– Minas Energy, 4 megawatts (MW)
– Black Rock Tidal Power, 5 MW
– Atlantis Operations Canada, 4.5 MW
– Cape Sharp Tidal Venture, 4 MW
The approval allows the developers to enter into a 15-year power purchase agreement with Nova Scotia Power. The first turbines are expected to operate in the Bay of Fundy in 2015.
Nova Scotia's tidal energy sector has reached significant milestones this year. Government signed a memorandum of understanding with InnovateUK in the United Kingdom for collaborative research, FORCE deployed four subsea power cables in the Bay of Fundy in the fall, and Halifax hosted the International Conference on Ocean Energy in November.
Press release; Image: Schottel