RenewableUK 2014 Successful for GEV Wind Power
RenewableUK 2014 proved a huge success for GEV Wind Power, which launched its pioneering turbine habitat at the Manchester show.
GEV attracted the attention of senior parliamentarians, welcoming the Prime Minister's Envoy on Climate Change, Greg Barker, and Shadow Energy Minister, Tom Greatrex, to its stand, both of whom were treated to an interactive experience of the habitat in action via virtual reality simulation.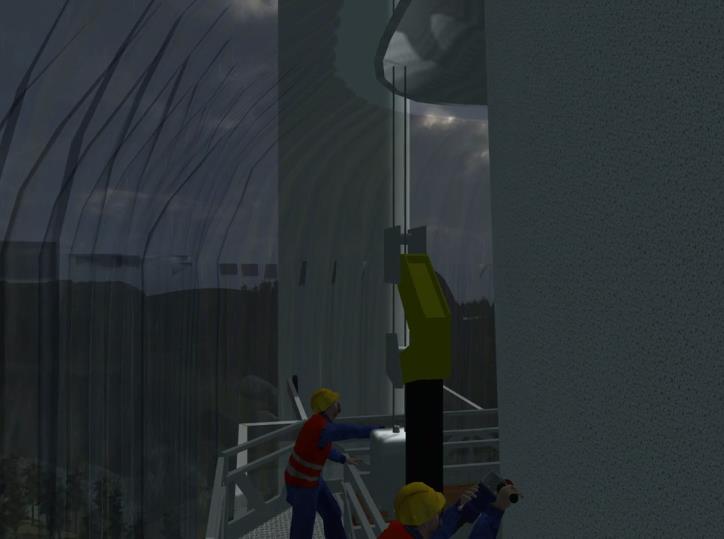 GEV Wind Power, a division of the GEV Group, received fantastic feedback throughout RenewableUK, with a large number of delegates visiting the stand and the new habitat being featured in media titles across UK, Europe and America.
GEV's innovative habitat structure will dramatically reduce the number of cancelled 'down' days which currently blight the industry; over 50% of which result from adverse weather conditions. Field trials are planned for Q1 2015, with GEV Wind Power then looking to engage throughout the supply chain including field owners and operators with a view to including the habitat structure as an integral element of next generation turbines.
GEV Group managing director, David Fletcher, comments: "Renewable UK provided the perfect platform to launch our habitat structure. We had overwhelming interest from a strong mix of suppliers, manufactures and developers; with so much positive feedback about what our habitat structure is set to do for the industry. We were delighted to have the opportunity to showcase our progress and we're looking forward to sharing the developments of our prototype following field trials in early 2015." 
Press release