Natural Power Sponsors Scotland's Community Energy Conference 2014
Natural Power was headline sponsor for Scotland's Community Energy Conference 2014.
The Community Energy Scotland event was held on the 26th and 27th of November at the Edinburgh Capital Hotel. Natural Power has its global headquarters in Galloway, where it directly employs a hundred renewable energy experts from the local community. As well as providing professional renewables jobs in this remote location, they have also helped to deliver many community energy projects locally and continue to support local charities within South West Scotland.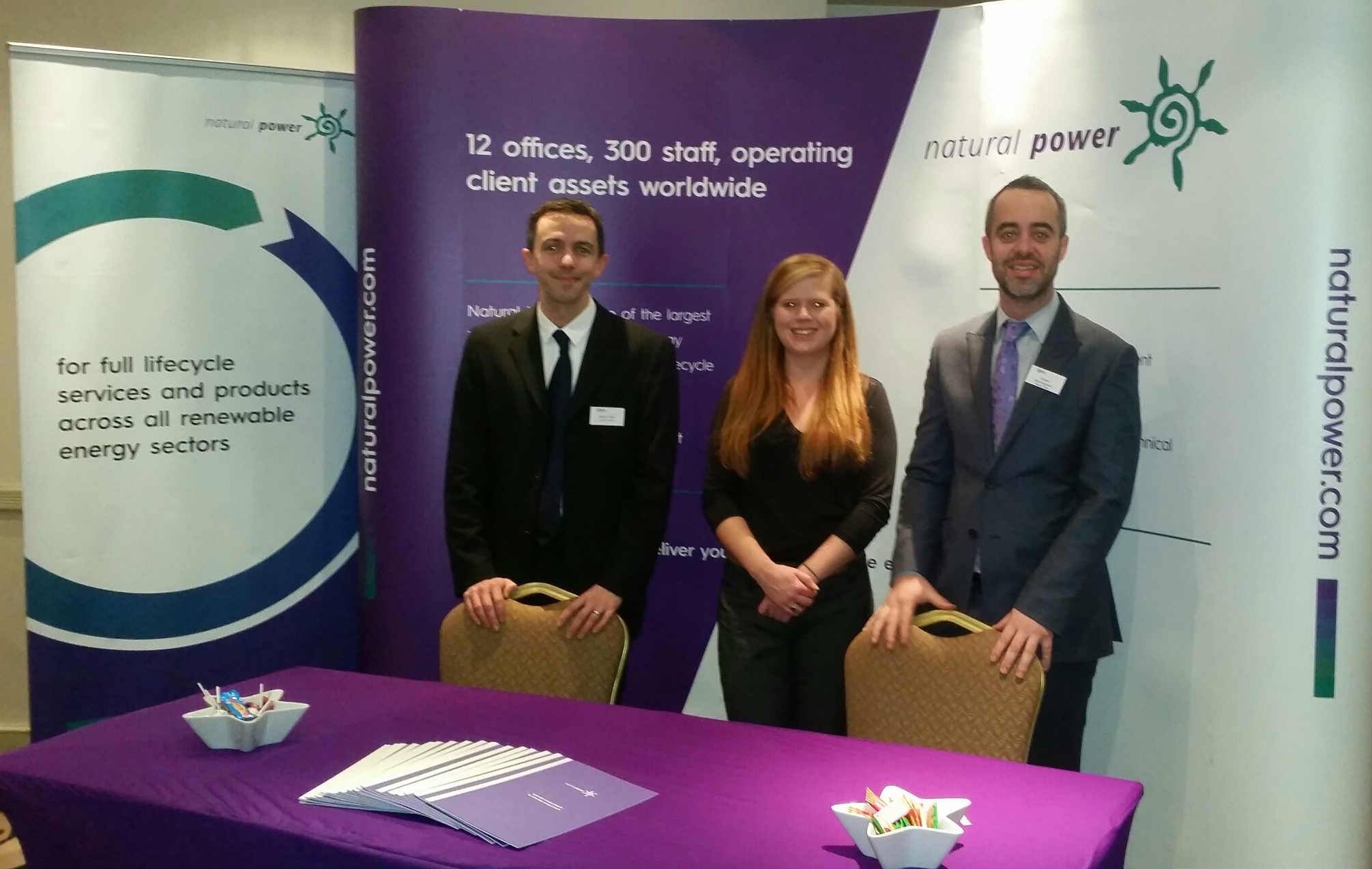 Nicholas Gubbins, Chief Executive at Community Energy Scotland said:
"Natural Power is a great sponsor for this event. They have a long track record of providing a comprehensive support package that turns aspirations for generation into reality. They also provide the management and operational services on which developers can rely. Natural Power has a global reach too with projects and staff supporting renewable energy development in Sweden, Ireland, France, the USA and South America."
Providing a range of services from planning and development to ecology & hydrology through to asset management and due diligence services, Natural Power has grown to be a leading international renewable energy consultancy. With a global staff of more than 300 technical experts, the organisation also employs more than a hundred employees at offices in Inverness and Stirling.
Richard Walls, Natural Power's Commercial Director said:
"With two decades experience across the renewable energy sector, Natural Power has global experience built up from working in three continents and on a wide diversity of successful projects. We are still incredibly proud of our Scottish roots, having been established in a spare bedroom in Glasgow back in the nineties.
"Now, with around 100 renewable energy experts working from our unique Galloway headquarters we have integrated into and enriched the rural communities surrounding the office. We support local charities and have helped to deliver a number of community based energy projects delivering long-term benefits to our neighbouring villages and towns."
Richard Walls added: "Natural Power provides the confidence and expertise which allows the next phase of community and local energy projects to think on a larger scale. The due diligence and project management expertise that Natural Power offers is a good fit for many projects which get through to Round Two of this fund." 
Press release; Image: Natural Power