EDF, Dong Seek Seabed Survey Services
Eolien Maritime France, a subsidiary of EDF EN France and Dong Energy Power Holding, is looking for a contractor who will carry out seabed surveys at a number of locations off the French coast.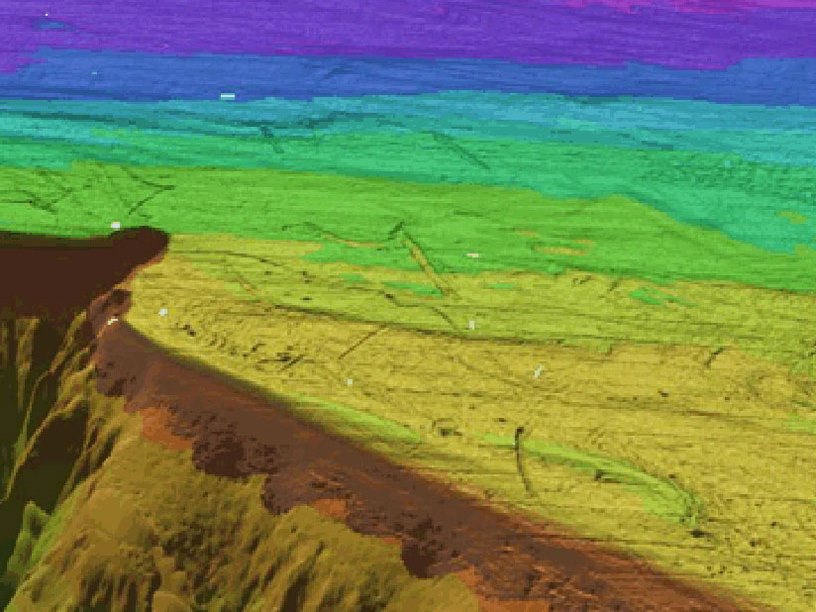 The company plans to perform seabed clearance on around 80 wind turbine locations and some additional locations (offshore substations), which demands side-scan sonar and multi-beam echo-sounder surveys in a wind farm zone.
A few hectares will be surveyed with a frame in magnetometer survey, after which an ROV identification survey needs to be conducted on a few targeted areas.
Potential contractors should be advised that the deadline for the submission of tenders is October 10 and that they can be submitted for one or more lots.
The sites are located along the French coast: Lot 1: Fecamp (Haute Normandie – Seine Maritime) for Eoliennes Offshore des Hautes Falaises; Lot 2: Courseulles sur Mer (Basse Normandie – Calvados) for Eoliennes Offshore du Calvados; Lot 3: Saint Nazaire (Pays de la Loire – Loire Atlantique) for Pare du Banc de Guerande.
[mappress mapid="14315″]
Offshore WIND Staff, October 03, 2014; Image: Deep Sea Kish Marine Services (Illustration)