Bureau Veritas Set for Offshore Wind Projects Certification
Bureau Veritas Certification, part of the group Bureau Veritas, a global leader in testing, inspection, and certification, has announced it has successfully been accredited to undertake Project Certification of offshore wind projects against the international standards IEC 61400.
This most recent accreditation is part of Bureau Veritas' on-going strategy to offer the wind industry a full range of certification services, from Type Certification to Project Certification. Bureau Veritas is also recognised for Project Certification by BSH in Germany and is already working on offshore wind Site Specific Design Assessment assignments using IEC 61400 as a guideline. This accreditation formally recognises the capability of Bureau Veritas' wind certification team and allows Bureau Veritas to work on projects where the internationally recognised accreditation is required. This development increases competition in the narrow wind certification sector and is welcomed by the industry.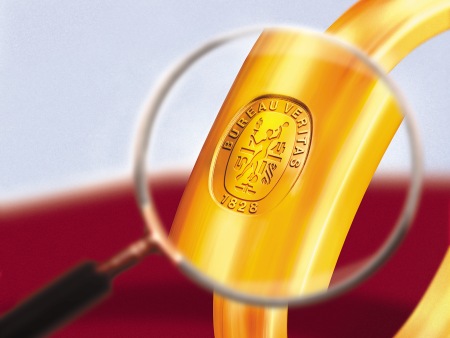 Project Certification is a vital part of managing the risks of an offshore wind project. The benefits of a detailed assessment of the project by an independent third party, from the early environmental surveys to the site-specific design, and in-depth surveillance covering the fabrication, transportation, installation and commissioning of the wind turbines and support structures, are multiple. The certification by an accredited certification body confirms the state-of-the-art quality of the project and reduces technical and financial risks, thus providing additional assurance to all stakeholders involved.
"Offshore wind will be a vital element of Europe's energy mix and it is important that projects are designed and constructed to budget and schedule. Over the last year many clients have expressed an interest in Bureau Veritas expanding its renewables certification offering to Project Certification. We are delighted to be able to announce this accreditation as part of our expansion and support in this industry." stated John MacAskill, Head of Renewables (Europe). "This development now sits beside our BSH Project Certification recognition, Type Certification accreditations and our wave and tidal certification offerings. Bureau Veritas can support all renewables, whether onshore wind, offshore wind, wave and tidal and solar energy and offer technical Advisory, QHSE, training as well as certification."
[mappress mapid="14137″]
Press release, September 17, 2014; Image: Bureau Veritas