Imtech Designs HVAC System for HelWin Beta
Last week, HelWin bèta platform reached its final destination in the German North Sea, where the platform will supply more than half a million households with sustainable energy.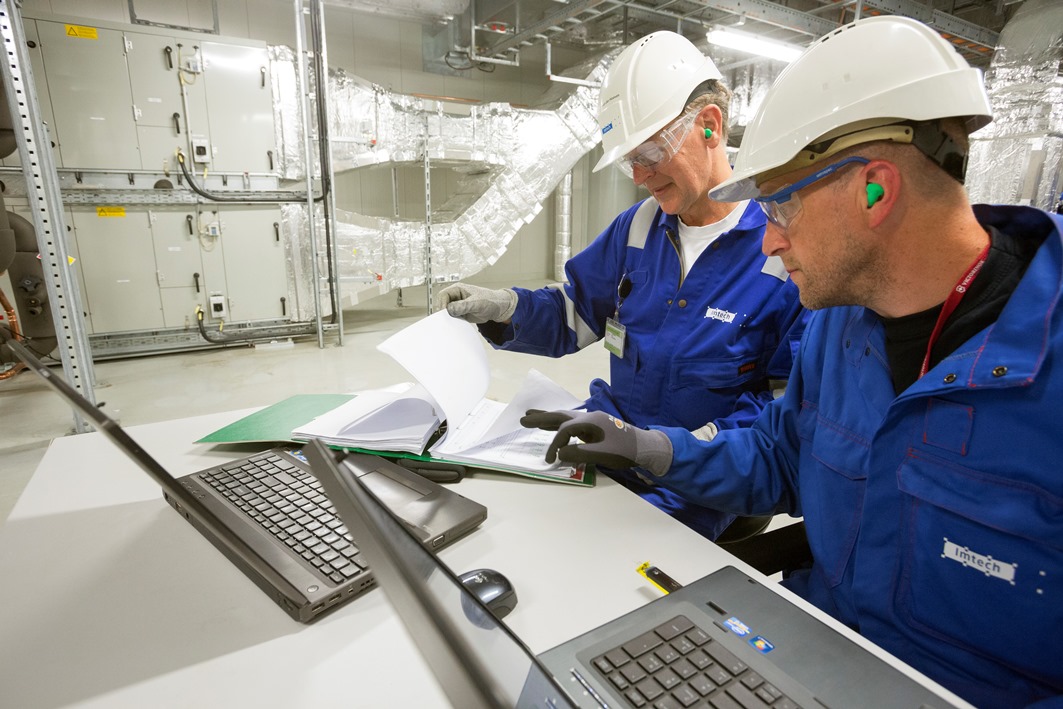 Imtech Marine is responsible for the design, construction and commissioning of the HVAC system, being the heating, ventilation and especially the cooling of all high-quality equipment on the platform. For Imtech's maritime division this represents the largest contract that it has ever undertaken in the heating, ventilation and air conditioning system (HVAC) discipline in the Netherlands. Imtech Marine introduced an alternative design which resulted in significant energy and weight savings.
Heerema Zwijndrecht Yard Director Ronald Wiebes said: "In this project, Imtech realized significant energy and weight savings by developing an alternative to the original design."
Imtech modified the pre-design. The benefits are evident. Greater efficiency, better budget fit and a more sustainable solution.
Project Manager Evert van Veldhuizen added:"We opted for water-based cooling instead of air-based cooling in some areas. This enabled us to reduce the eight planned air conditioning systems to three. That makes a tremendous difference in terms of the required external air, cooling capacity, air ducts and weight."
The HelWin bèta is a steel structure measuring 98 by 42 metres and weighing 10,200 tonnes. The platform comprises 5 decks and is 28 metres high. It will be transported to Helgoland where it will be installed off the coast near the German town of Büsum. HelWin bèta is an important link in a cluster of wind farms in the German part of the North Sea. The grid connection with a capacity of 690 megawatt must be operational by the first quarter of 2015. Customer TenneT and main contractor Siemens will use the platform to convert the alternating current of approximately 150 wind turbines around the Helgoland island into high voltage direct current. One of the key tasks of the HVAC system is to cool the Siemens transformers and converters.
Press Release, July 17, 2014; Image: imtech