Blue Water Hosts French Delegation
On 1 July Marianne Girardin and Mogens Nielsen from Blue Water France was a host for the French delegation of some 25 companies lead by EDF EN, WPD, and DONG Energy in the Blue Water headquarter in Esbjerg. The purpose of the visit was to show the clients how Blue Water handle large and complex wind logistics in the port and to share useful knowledge.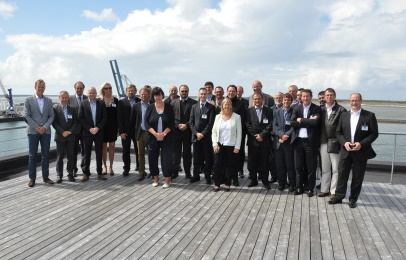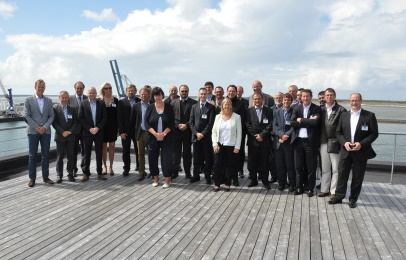 The Port of Esbjerg is one of the largest wind ports in the world and has good facilities for load out and preparation for the large wind turbine components. Over the years, Blue Water has been involved in the transportation of wind turbines and components. Blue Water operates as port agents, forwarders, stevedores and terminal operators. This has given the company extensive experience and useful knowledge about the industry. Interesting presentations were made in Blue Water's Headquarters, and a roundtrip on the port of Esbjerg was arranged to share knowledge around this very interesting industry.
"Blue Water has been involved in on and offshore wind projects worldwide for decades. Blue Water France has been involved in the wind activities in France for more than 10 years, and we look forward to take part in the future offshore wind park projects in France", says Mogens Nielsen, country manager Blue Water France.
Press Release, July 08, 2014; Image: BWS