SgurrEnergy to Reduce Uncertainty in Renewables Projects
Building on its significant technical advisory expertise, leading renewable energy consultancy, SgurrEnergy, has launched specialist risk advisory services, which uniquely join best practice risk management techniques with world-class renewable energy experience.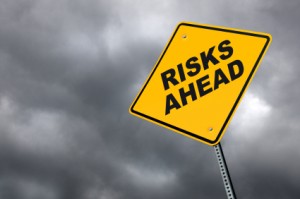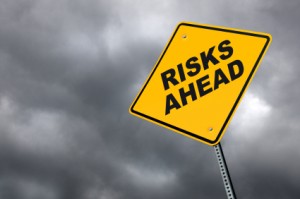 With extensive sector knowledge gained from an established track record of exposure to all facets of the project lifecycle, SgurrEnergy will use its significant experience to advise clients on reducing uncertainty and increasing transparency in their renewable energy projects.
Grouped into four key areas of risk management, this new service will be offered to clients interested in risk identification, risk analysis, risk response planning and implementation and risk monitoring for projects employing onshore and offshore wind, solar and marine technologies. Utilising in-house capabilities, such as detailed accessibility modelling for offshore wind farm construction procedures, the service will support uncertainty reduction across the renewable energy industry.
The team delivering this service has a comprehensive understanding of potential risks, the resulting impact on the project objectives and how risks can be effectively mitigated, increasing project certainty. The level of knowledge will allow appropriate risk management to be tailored to the demands of the project.
As the renewable energy industry continues to mature there is an increasing appetite for risk advisory services with a solid industry background. Recently SgurrEnergy conducted an independent risk assessment of an offshore wind farm under construction on behalf of the project owner. The team provided the owner with an informed judgment on the adequacy of the project's current risk assumptions with respect to cost and time to completion.
"Effective risk management is critical for any project's success, which is why we need to ensure that state of the art tools and unique approaches are applied during the project development and execution phases", said Raya Peterson, principal renewable energy consultant at SgurrEnergy.
"This dedicated risk advisory service will reduce uncertainty, increase transparency and ultimately increase project success rates and drive down costs, providing significant added value to our clients and the industry as a whole."
Raya Peterson will deliver a presentation on quantitative risk assessment and contingency sizing, discussing how increased accuracy can help bring costs down at the WINDFORCE conference and exhibition in Bremen, Germany.  This topic will be delivered during the 'Technical routes to cost reduction' session at 9.30am on Wednesday 18th June.
With over 200 staff across 11 international offices, SgurrEnergy works on global renewable energy projects spanning wind, solar, hydro, wave and tidal and bioenergy.  Its innovative technology, Galion Lidar, is a laser-based wind profiler device for wind speed measurement and directional data capture, transforming the way that wind is measured and analysed.
Press Release, June 17, 2014; Image: sgurrenergy