CWind Enters Boat-Share Deal with Three Ex-Royal Marines
CWind's successful boat share scheme has to date attracted investment from different groups within the maritime community, with commercial fishermen and superyacht skippers among current partners.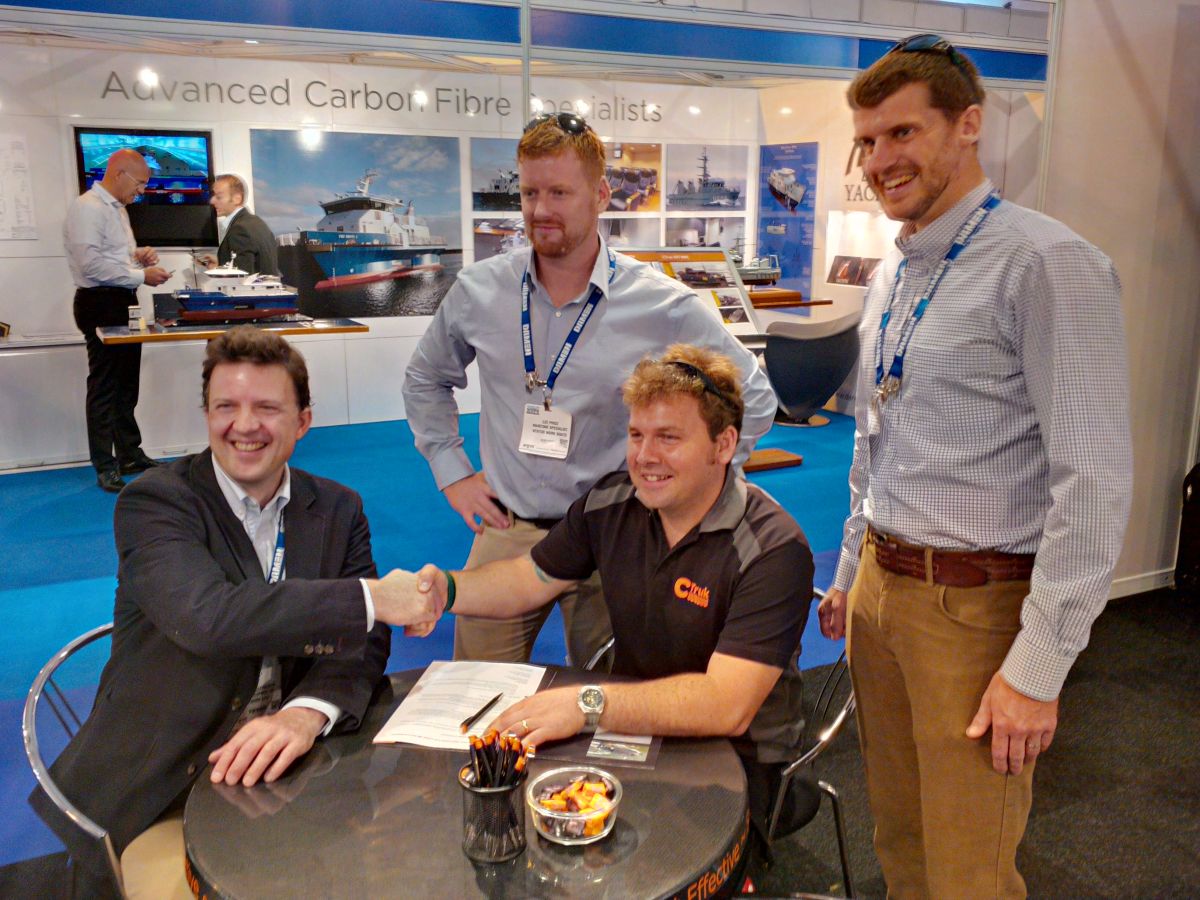 Now, a group of three ex-Royal Marines is set to invest, in partnership with CWind, in the next generation of offshore wind support vessel (OWSV) design, the CTruk EVOC22.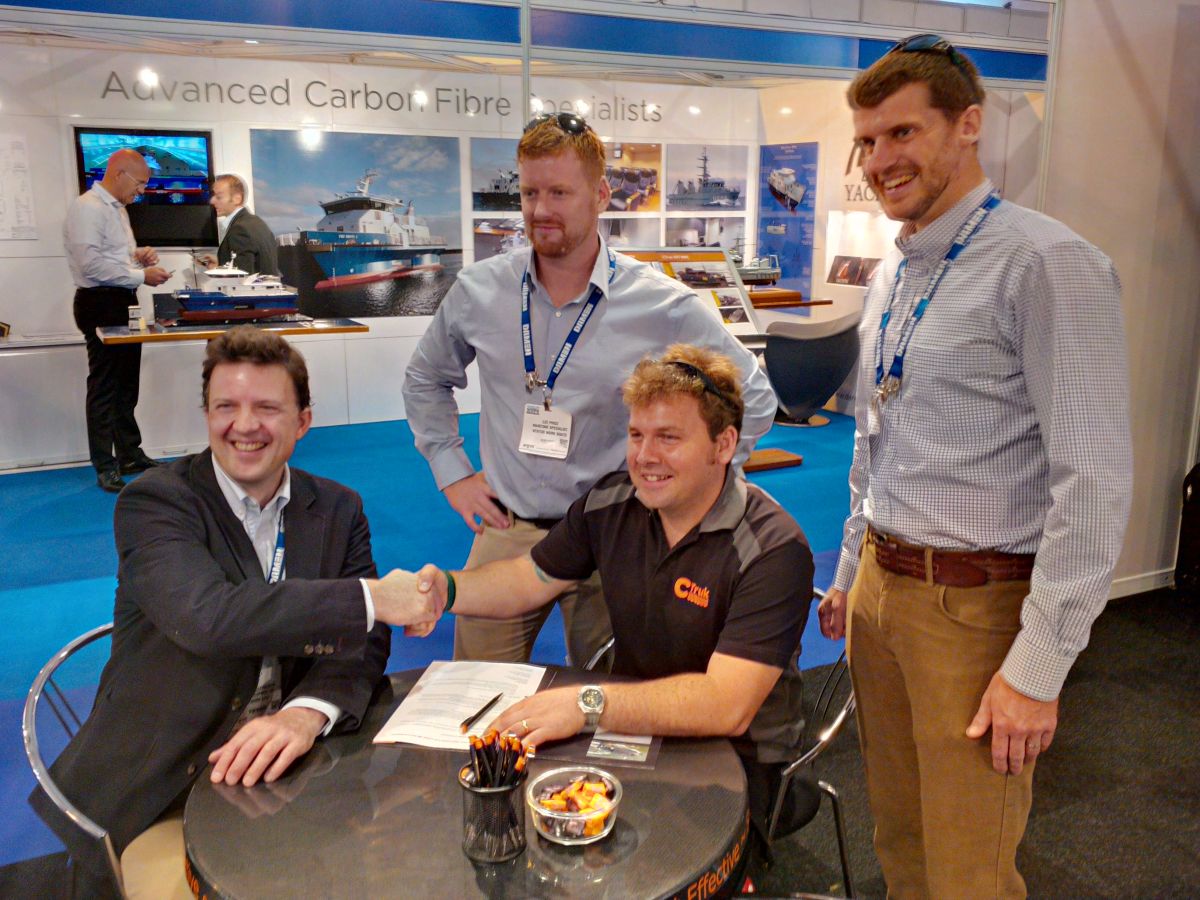 Matthew Lane, Lee Price and Matt Woodley share a collective 35 years' service in the Royal Marine Corps. Since leaving the Marines they have each pursued successful maritime careers at home and abroad, with Matt Woodley and Matthew Lane both having completed recent assignments on board other vessels in the CWind fleet. The group is now delighted therefore to be pooling both their maritime operations experience and resources to join CWind's boat share scheme and become part-owners of their own crew transfer vessel. The first CTruk EVOC22 is currently under construction at CTruk's Brightlingsea (UK) yard and is due for delivery in September 2014.
"For me it is the combination of the very unique advantages of the CTruk workboats and the benefits of joining an established fleet with a solid reputation that is the real winner. The fuel efficiency of these lighter composite workboats is outstanding, with the payload capacity and bollard pull of this new design also key selling points," explains Matthew Lane, who has also played a part in developing CTruk's military and security vessel range, "Price is of course also a key factor, and CTruk's efficient build process keeps the capital cost of these vessels such that guys like us can invest."
Based on a repeatedly-proven workboat concept and designed to safely deal with the rougher seas, longer transits and tougher demands of offshore wind projects further out to sea, the CTruk EVOC22 is a 22m twin-hull OWSV built from tough advanced resin infused composites. With a 20 tonne payload capacity and the ability to carry 24,000 litres of fuel as well as featuring CTruk's patented reconfigurable payload area, this new vessel will be invaluable in servicing offshore wind farms around Europe.
"We were delighted when we were approached by Matthew, Lee and Matt." Peter Jorgensen, Managing Director of CWind said. "Their commitment, skills and experience were readily obvious and convinced us that we have found the right partners for our boat share scheme. Personal integrity and professional conduct are core characteristics we look for in our partners, we found both in abundance in these three. With the Royal Marines celebrating their 350th birthday this year, the timing of this new venture for these three exceptional seamen could not be better."
Press Release, June 11, 2014; Image: navingo