Windwave Workboats Names Its Latest Damen Crew Transfer Vessel
Windwave Workboats have launched Susie S, the first of the new Damen FCS 2008 crew transfer vessels at Seawork.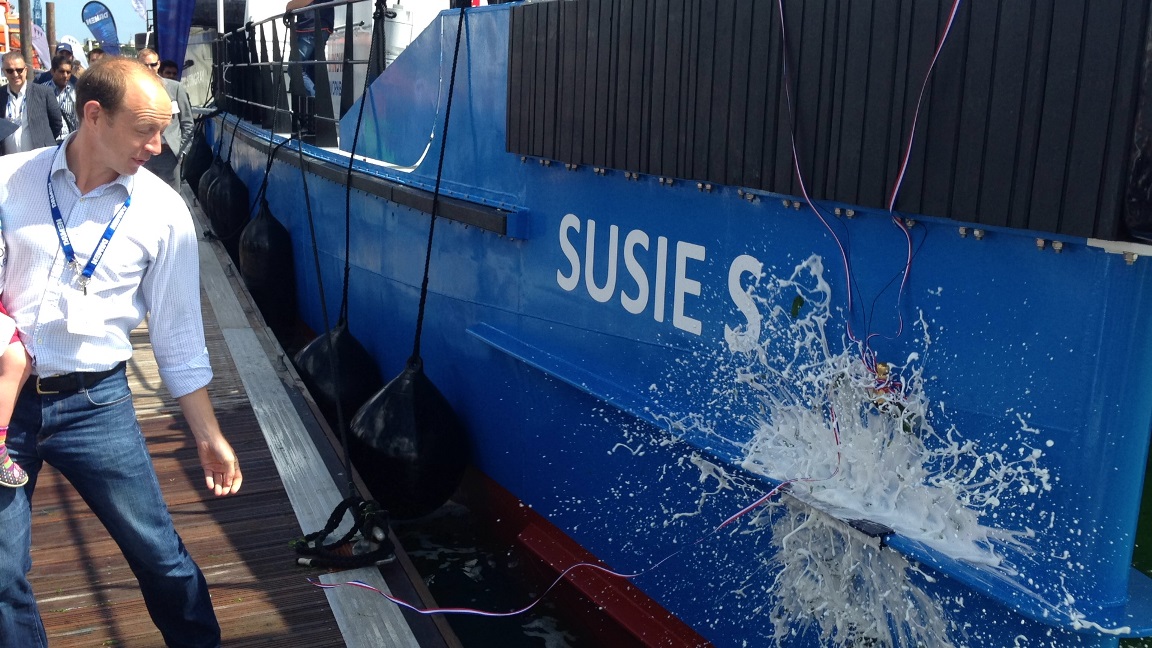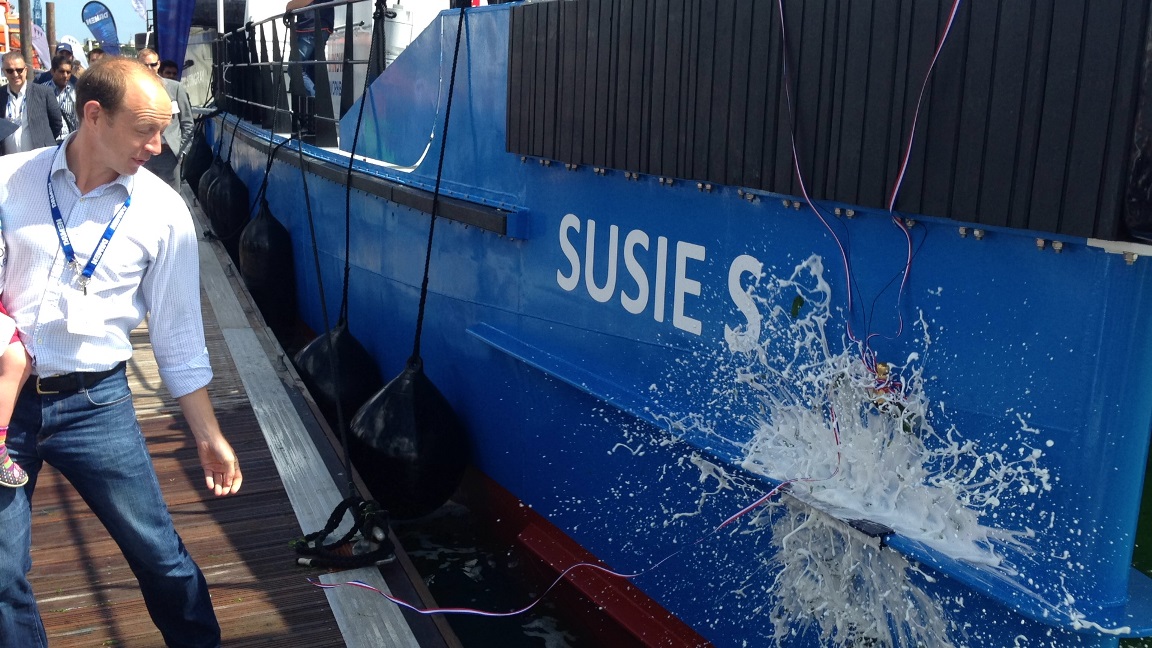 The vessel, the first of this type from Damen, is a 20m, Bureau Veritas classed, aluminium catamaran utilising Damen's proven Twin Axe design.
Windwave Workboats Commercial Director, Peter Scriven, together with his daughter Susie Scriven, christened the vessel.
Peter's daughter, after which the vessel was named, said: "I name this ship," and the champagne bottle smashed on the Damen 2008.
Fitting a foredeck crane and changing the bow railing and several accommodation changes there has been a lot has happening to Windwave' Susie S since late in March when the Cornish company ordered their new boat.
 Peter Scriven commented: "In recent years vessel designs have been pushing what can be achieved within the 24m load line limit. We listen carefully to our clients and understand that bigger is not always better for some of their usage scenarios but they have demands for vessels that require greater performance than anything else currently available on the market."
"The Damen FCS 2610 was a game changer when it was first introduced and kick started the trend for larger boats and is still the preferred large boat option, as can be seen by their demand in the North Sea. Our clients have had a lot of success in using them; however in some of their usage scenarios it is too large.  In response, Damen have now developed the FCS 2008 which makes it the obvious choice for our applications."
Press Release, June 10, 2014; Image: navingo