French Gov't Wants Areva to Acquire Alstom's Wind Unit
If the GE's acquisition bid for Alstom's Energy division gets the green light, the French government will ask the American industrial giant to sell Alstom's offshore wind turbine business to Areva, France's largest provider of nuclear energy, writes Les Echos.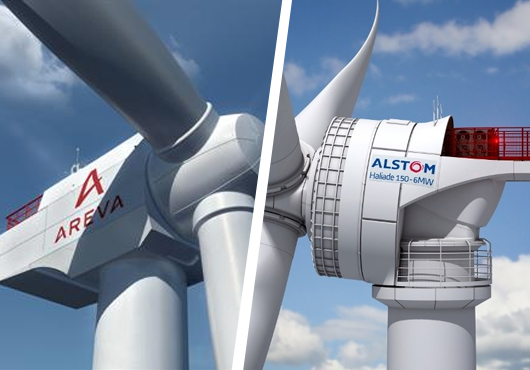 "It would make sense to have one sole French actor in this industry," the government source told the French paper.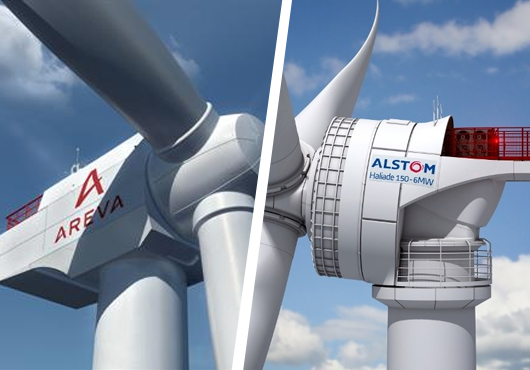 After the meeting with Francois Hollande in late April, Jeffrey Immelt, CEO of GE, expressed his willingness to "consider any acquisition proposal from French investors for Alstom's onshore and offshore wind activities."
Both Alstom and Areva are part of different consortiums that are to install around 3 gigawatts of offshore wind power in French waters.
Alstom's consortium won three sites: Saint-Nazaire (Loire-Atlantique), Courseulles-sur-Mer (Calvados) and Fecamp (Seine-Maritime), where they will utilise Alstom's 6MW wind turbine.
In a second tender for offshore wind development in France, Areva's team won the right to develop two sites Tréport, Upper Normandy, and Isles of Yeu and Noirmoutier, Pays de la Loire, where they will use Areva's 8MW wind turbines.
Offshore WIND staff, May 09, 2014; Image: areva, alstom