Reliance on Fossil Fuels Could Damage UK's Financial Stability

RenewableUK today commented on a

report

by the cross-party Environmental Audit Committee, which warned that the UK's financial stability could be threatened because of fossil fuel companies being overvalued.
The reason for this over-valuation is that if climate change targets are to be met estimates suggest that between 60% and 80% of coal, oil and gas reserves of publicly listed companies need to stay in the ground, raising the danger of stranded assets.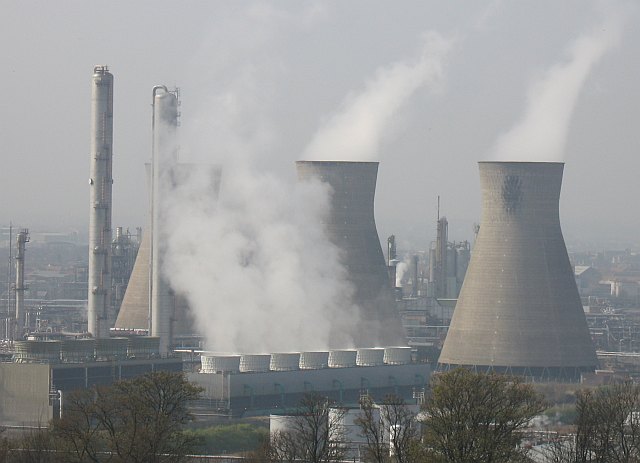 The report also warned that there is a large investment gap in green finance, with investments currently running at less than half of the £200 billion needed in energy infrastructure by 2020.
The Committee's Report highlights the importance of the carbon price floor to low carbon investment and urges the Government to reiterate its commitment to the planned escalation of this. In addition, they call for strengthening of the Green Investment Bank and the need for a joined-up strategy running to 2030 with funding behind it. They urge the Government to vote for binding national renewables targets at EU Council.
Maria McCaffery, Chief Executive of RenewableUK commented: "This report should act as a clarion call to the Government to ensure that we're not backing the wrong horse, and the UK should be committing to further investment in low carbon technologies. This cross-party grouping of MPs has come to a very clear conclusion that relying on fossil fuels is not just bad for the environment, it could be damaging to financial stability."
Commenting on the specific policy recommendations Ms McCaffery stated: "As the Chancellor puts the finishing touches to his Budget speech, I hope he will heed the calls from the Committee to reiterate its commitment to the planned escalation of the carbon price floor. Cancelling this escalation will not just make it harder for individual low carbon projects to come forward but spread further policy uncertainty in the sector – something this report shows has already been highly damaging.
"We welcome the calls for a joined-up stable policy framework which looks beyond 2020, including a carbon intensity target, to ensure we can develop these very necessary technologies into the next decade. A long-term view isn't just necessary for the environment, it will give the supply chain the certainty to invest and create tens of thousands of jobs. In the last month wind has provided 11% of our power – we have the willingness and ability to do more and call for Government to help us."
Press release, March 6, 2014; Image: © Copyright Richard Webb