VSMC to Complete Work on DanTysk's Infield Cables

Visser & Smit Marine Contracting B.V. (VSMC) will complete the installation and termination of infield cables for the DanTysk offshore wind farm, which is situated west of the island of Sylt in the German North Sea, directly on the German-Danish border.
Under the contract that VSMC had signed with the DanTysk developers, Vattenfall and Stadtwerke München, the company will first complete the termination of the cables that have already been installed and the installation and termination of the remaining cables will be carried out in April.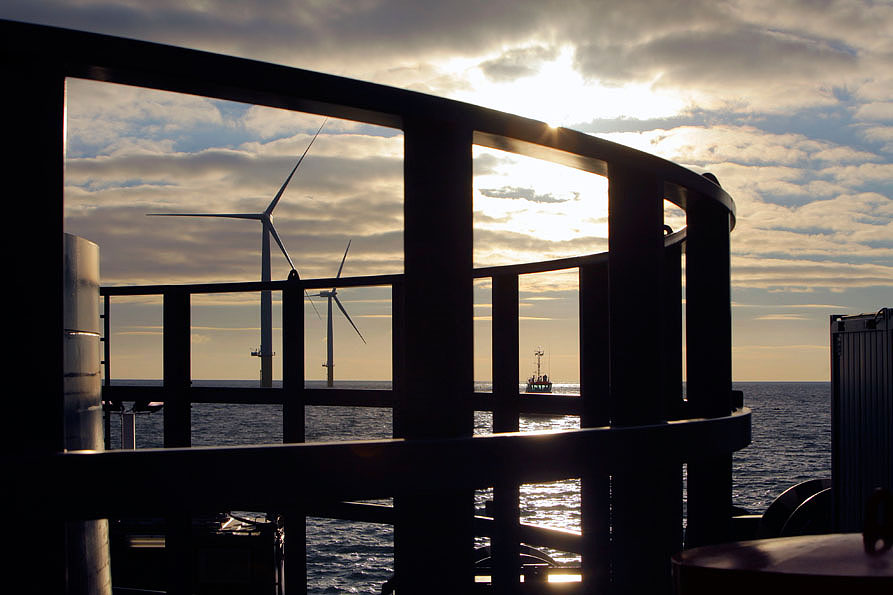 Arno van Poppel, VSMC CEO said: "We are very proud of the confidence Vattenfall has shown in VSMC. With our highly qualified team and equipment, we can excel in anticipating our client's needs. Our valuable experience with similar projects such as Nordsee Ost Phase I and Meerwind allows us to use our technology and expertise effectively to support Vattenfall."
With a total of 80 Siemens' 3.6 MW wind turbines, DanTysk will be able to provide up to 400,000 homes with green energy.
[mappress]
Press release, February 17, 2014; Image: VSMC (Walney Offshore Windfarms)