Great Britain Needs Scottish Energy to 'Keep Lights On', Says Minister Ewing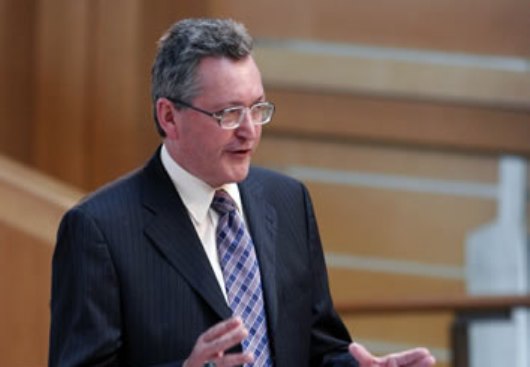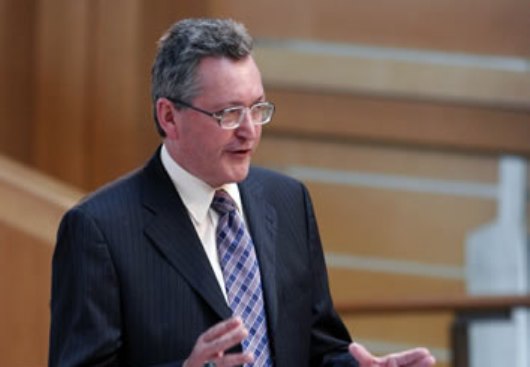 Responding to the publication of Ofgem's Capacity Assessment Report, which shows 'tightening electricity margins', increased probability of supply disruption, and states that there is an "unprecedented challenge to secure supplies to consumers", Scottish Energy Minister Fergus Ewing highlighted the increasing importance of energy generation from Scotland to the whole GB market.
Ofgem estimated that the GB capacity margin – the gap between available capacity and peak demand – could fall to as low as 2% by 2015-2016 if projected declines in demand do not materialise.
With GB margins tightening and Scottish electricity exports at 26% of Scottish generation, it is clear that Scotland plays an important role in "keeping the lights on" across these islands. Without the excess Scottish generating capacity the GB capacity margin would fall even further or could disappear completely – highlighting the continuing necessity of the all GB energy market to consumers south of the border.
Commenting on the report, Energy Minister Fergus Ewing said:
"Ofgem's warnings about an even tighter gap between electricity capacity and electricity generation highlight the increasing importance of Scotland's energy sector to the rest of the UK – illustrating the importance of an all GB market – especially as we know that many of our European neighbours face similar issues in terms of lack of generating capacity.
"Ofgem have previously asked whether GB's lights will stay on – and you can see why given their latest capacity assessment. Scotland's energy is an increasingly necessary part of ensuring that the lights don't go out.
"It also demonstrates that claims from Ed Davey about not wanting Scottish renewables post-independence are nothing more that scaremongering, and that the real issue here has been mismanagement of UK energy policy.
"Last year saw the green energy industry bring around £1.3 billion of investment to Scotland, enhancing energy security and delivering jobs and benefit to Scotland's communities.
"The Scottish Government is committed to the successful and sustainable development of our energy sector, and we are also committed to working to deliver Scottish and GB security of energy supplies, and aim to do this through an Energy Bill Concordat, to embed effective cross Government working in an integrated future GB market, with increasing opportunity for cross border trading in Renewable Energy.
"These are areas where Scotland already plays a key role and where an independent Scotland will continue to play a key role."
[mappress]
Press release, June 28, 2013; Image: fergusewing