GL: Dr Andrew Garrad Awarded at Renewable Energy Association's Event (UK)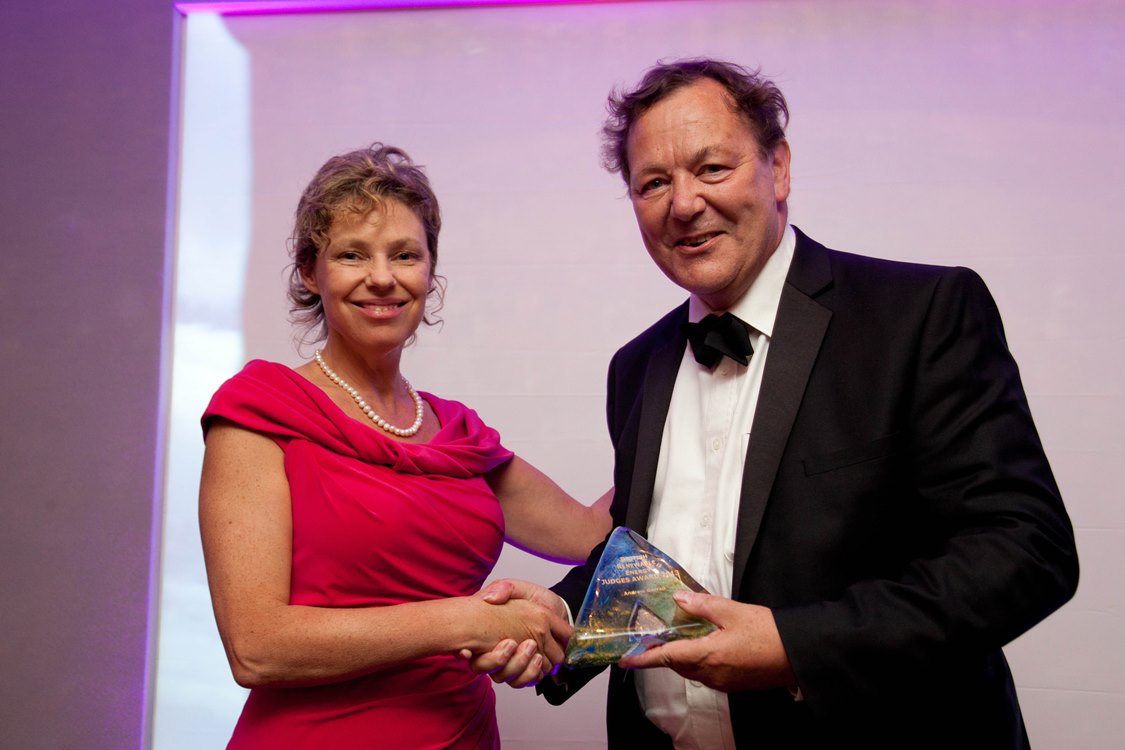 Dr Andrew Garrad was awarded the prestigious Judges' Award at the Renewable Energy Association's (REA) British Renewable Energy Awards 2013 in London recently.
The awards recognise innovators and pioneering products and projects from across the industry, with the Judges' Award presented in consideration of an outstanding lifetime achievement or contribution to renewables.
Upon receiving the award, Dr Andrew Garrad said: "I feel very honoured to have received this prize. It has come at a time when we all need to work especially hard to counter the damage being done by lack of long term strategy and political indecision. The REA is working hard to defend the future of all our renewable resources."
REA Chairman Martin Wright said: "GL Garrad Hassan is a household name in the world of renewables, in no small measure because of the entrepreneurial drive of Andrew Garrad. He is a giant in the industry and many renewables projects would not have gone ahead were it not for the diligent and rigorous consultancy work provided by Andrew and his team."
Dr Andrew Garrad is the non executive Chairman of GL Garrad Hassan, the renewable energy consultancy of the GL Group. Dr Garrad has been involved in wind energy for more than 30 years. He is President of the European Wind Energy Association and a past Chairman of the British Wind Energy Association. He is a Chartered Engineer and a Fellow of the Institution of Mechanical Engineers, a Fellow of the Energy Institute, a Fellow of the Royal Academy of Engineering and a Fellow of the Royal Aeronautical Society.
[mappress]
Press release, June 26, 2013; Image: gl