UAE: International Press Shows Interest in Dolwin Beta at Drydocks World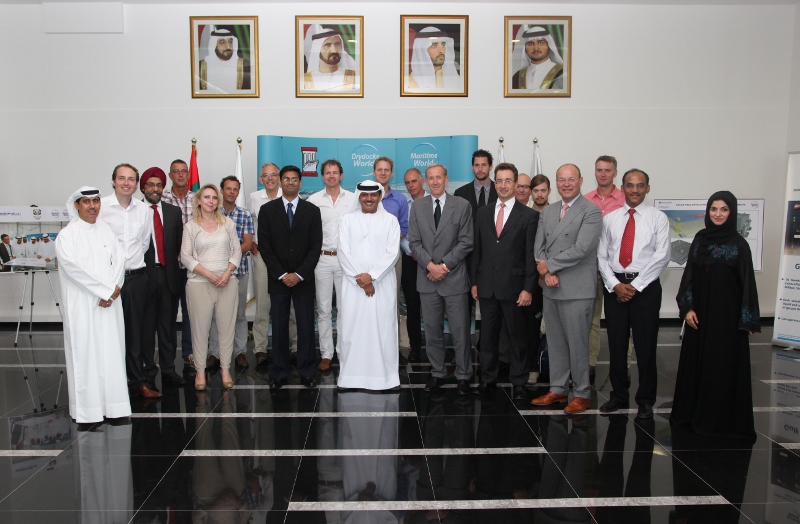 Drydocks World and Maritime World, the well-established international maritime service provider, hosted a delegation from the international press along with senior officials from TenneT, ABB and Aibel, the three companies involved in the world's largest HVDC Offshore Wind Platform – Dolwin Beta – that is under construction at the Drydocks World – Dubai shipyard.
The delegation from the press, which visited Drydocks World – Dubai comprised of correspondents from De Telegraaf (The Telegraph), which is the largest and well-respected daily published from the Netherlands with a circulation of 529,000; Trouw, a Dutch daily newspaper having a circulation of 91,000; leading technology magazine De Ingenieur, which has a circulation of 30,000; financial daily Het Financieele Dagblad with a circulation of 65,000.
His Excellency Khamis Juma Buamim, Chairman of Drydocks World and Maritime World briefed the correspondents on the shipyard's strategy, business focus and goals. In a statement, he said, "Our Company has embarked on a business strategy that is built on strong foundations of environmental conscientiousness and sustainability. We are keen on working on projects of international significance such as the Dolwin Beta, with well-known international companies such as TenneT, Aibel and ABB. We are looking with right earnest into future avenues in renewable and alternative energy such as solar and wind power and seek to develop meaningful partnerships within the international arena. We hope to make a mark with more such projects in the immediate future." The gathering was attended by Mel Kroon, CEO of TenneT, Tore Engevik, EVP Wind, with AIbel and Leo van der Pols, Market Manager Grid Systems Benelux of ABB among others.
The team toured Drydocks World facility and obtained first-hand information on the construction status of the world-leading Dolwin Beta project being built for a large wind farm cluster in the German sector of the North Sea. The dimension of the platform is 100.1 by 74.1 m. It will be 83 m tall with accommodation and weighs 20,000 metric tonnes approximately. The platform can generate 900 MW power and can receive electricity from three wind farms comprising of a total of 240 turbines.
[mappress]
Press release, June 24, 2013; Image: drydocks