Fred. Olsen United: Staying ahead of the game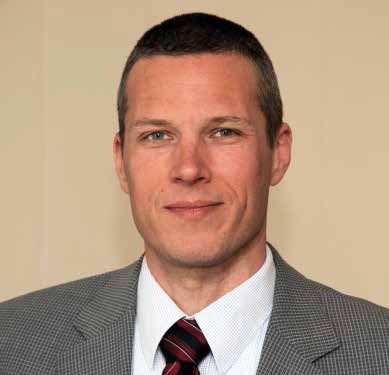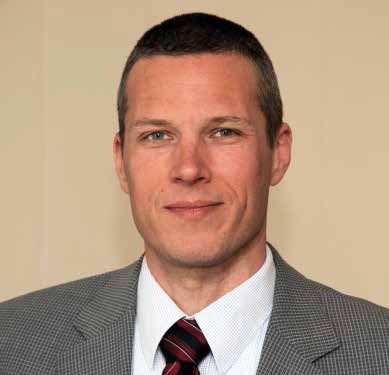 Fred. Olsen United is one of those few players that plays a role in almost all aspects of the offshore wind industry and is able to offer a fully integrated turnkey solution. This diverse company has been active in the offshore wind industry since the early days and is now uniting capabilities to provide a single interface with the client.
In 2007, installation personnel from the Fred. Olsen related company Global Wind Service worked on the installation and commissioning of the Lillgrund Offshore Wind Farm in Sweden. These days, Fred. Olsen related companies can provide the key elements required for offshore wind farms from installation jack-ups, crew transfer vessels, skilled service technicians and offshore personnel, and everything from the fabrication and design of foundations to delivery of met mast technology.
Martin Degen, Head of Business Development, Fred. Olsen United, comments: "I think that in the beginning it was not really the strategy to become a turnkey solution provider but quite early on we realised that to be a successful player we needed to differentiate ourselves. By working across the value chain, we are trying to be one step ahead." At the moment, being involved in so many sectors of the industry is 'pretty unique', he adds.
Working across the value chain
The Fred. Olsen related companies are diversified in terms of the supply chain and also geographically. Global Wind Service with offices in 7 countries, based in Denmark, provides installation engineers; Fred. Olsen Windcarrier Denmark, operates eight crew boats, while Fred. Olsen Windcarrier Malta has two new jack-up vessels in its fleet, the Brave Tern and Bold Tern. Technical management of the fleet is executed by Fred. Olsen Marine SerFvices, which has more than 30 years of experience in the operating and crewing of shipping fleet, including FPSOs and cruise vessels.
Another Fred. Olsen related company, Denmark based Universal Foundation, is behind the Bucket Foundation, which is expected to make a big impact on the industry. The foundations are fabricated at Harland and Wolff in Belfast, also a related company. Read more on this on page 52.
Established in early 2012, Fred. Olsen United is the company's 'one-stop-shop' for the offshore wind industry and brings all the elements together. "Fred. Olsen United presents one face to the customer, showing them just how many services we can provide – from designing a foundation to installing a turbine. We can provide a turnkey solution through Fred. Olsen United, customers have one contact point where they can pick from a range of solutions to fit their needs."
Taking the current market, a Fred. Olsen flag can be spotted at most European offshore wind farms. There are offshore personnel at nearly all of the current UK offshore wind farms under construction, London Array, Teesside Offshore Wind Farm, Lincs, Gwynt y Mor and in Denmark, at Anholt.
Crew boats are at London Array but as the project is completed end of March, these will be going directly to BARD Offshore 1, Rifgatt and Meerwind Ost out of Helgoland and Anholt Windfarm in Denmark. The new Fred. Olsen jack-up installation vessels are also busy. The Brave Tern recently completed the installation of the first met mast and Bucket Foundation on Forewind's Dogger Bank. This month, she will commence installation work with BARD Offshore in Germany for an expected 150 days. The Bold Tern left the yard in Dubai last month and is on its way to Germany for its first job on Rifgatt.
Mr Degen comments on the slight delays with the construction of the installation vessels. "There have been some minor issues during construction of the vessels, but it is important in the end to get vessels with which you are satisfied. We have two really great vessels, which embody more than 160 years of shipbuilding knowledge and the feedback we get from the industry is very positive."
Broadening fleet portfolio
Currently, there are eight crew boats in the young offshore wind fleet. "We are considering what is beneficial for the industry."
Several obvious gaps in the portfolio are cable laying, accommodation, and maintenance vessels. Mr Degen doesn't wish to comment any further about developments at this stage but adds that cable layers are not a priority. "Not today or tomorrow but perhaps at some stage." However, with a hint at possibilities in the future, he adds: "We are building foundations and seeing where our shipping knowledge can make a difference – where a well designed vessel can bring down the costs of installation even further. But we are still at the early stages so I can't say more right now."
Fred. Olsen United is well aware of the challenges for maintenance of the turbines, he says, particularly as wind farms go further offshore. "There is a new complexity because you simply can't bring people back every day from the wind farms. If considering Dogger Bank which is located 120-300km offshore, we are thinking about the servicing side and hotel accommodation vessels." Fred. Olsen United is working with the industry on these issues seeking the 'most efficient and cost effective solution'.
Bringing down the costs is a key issue of focus throughout the value chain. Industrialisation is important for the future, he adds, and whether considering the modularisation of foundations or the standardisation of vessels, this is being tackled at the company.
One-stop-shop
This is one of the benefits of developers working with Fred. Olsen United, he points out. "We can coordinate all of the different parts of the value chain and provide a one-stop-shop, which reduces costs.
With Fred. Olsen United customers don't have several different contracts to manage and alongside that we have state-of-the-art equipment, new jack-up installation vessels and brand new crew vessels. This all helps reduce costs."
Undoubtedly, the industry needs more standardisation to be introduced but to do this we must be more open, he stresses. "There are lots of areas in which the offshore wind sector can learn from experience in the oil and gas business, however, this is a very expensive industry and has its own set of challenges. Where we can, and should, learn from oil & gas is its approach to knowledge sharing, which would go a long way to ensuring that the industry is successful and continues moving forward."
"The industry needs to learn from its mistakes, share the mishaps. It is still a young industry. Success is often determined by how quickly we learn from mistakes."
For instance, he adds, highlighting the possible bottlenecks will create awareness and hopefully lead to these challenges getting resolved. He believes current and future bottlenecks include export cables, cable laying and the grid connection (if looking at Germany). "Personally I also think there needs to be more research into foundation installation concepts. There is enough drive in the industry but it is important to define these issues and bring them to the surface."
Financing hurdle
A major hurdle that the industry has to overcome is finance, he stresses. "I think financing is a growing issue. Around five years ago, wind farms had a small number of turbines -20 or 30 units – but this cannot be compared with a Greater Gabbard or London Array. These early projects were mostly financed on the balance sheet by the big utilities but with Round 3, there is no way the industry can do this."
Fred. Olsen Renewables itself has taken on some financial risk as well but this is mainly onshore. The company develops, builds and operates farms on land in Scotland, Sweden and Norway and it is a co-investor in Codling offshore wind farm, off the east coast of Ireland.
Looking ahead
So to the future? Mr Degen laughs that actually pretty much every offshore wind farm is a potential target for the company. "Given the nature of our organisation, each project is a target project for our installers, our jack-up vessels – depending on the water depth – and if there is suitably sandy soil or clay, for the Bucket Foundations.
"We are going where our customers want us and this includes looking outside of Europe, in the US and Asia Pacific. The latter could be a very interesting market for our Bucket Foundations."
As well as their own Bucket Foundation, the company is also very flexible and open to installing other foundation types such as monopiles, using its jack-up vessels. Of course it will also charter third-party vessels where required. "We want to be as flexible as possible. If you consider BARD Offshore 1 and Rifgatt, we will have our installation vessels there, crew vessels and our technicians."
On European 2020 targets, is Fred. Olsen United confident that targets will be met? "Well, it looks like it is possible but irrespective of this, there is still a lot of work to do."
"I think the development pace and the early predictions were a bit euphoric. It takes a huge logistic effort, placing tremendous stress across the board – the grid, cables, infrastructure – and a chain is only as strong as the weakest link. Things take time and I think it is impressive what has been achieved up to now. There are a lot of companies that are committed to making it happen."
Fred. Olsen United is one of these companies, he asserts. "We aim to bring about cost and schedule reduction. We believe we have the right portfolio. Thus, the new wording should be "We believe we have the right portfolio, and we have the in-house knowledge and experience."
He argues that Fred. Olsen United is not a 'typical' Engineering, Procurement, Construction and Installation (EPCI) contractor. "The usual EPCI players are only project managing. Lack of control of the whole value chain always bring additional risk to projects.
At Fred. Olsen United, we know what our capabilities are and we have the know-how. We believe we are one of the companies that can really make a difference to the industry."
Helen Hill