Mainstream Renewable Power Sponsors Irish Quest for Arctic Passage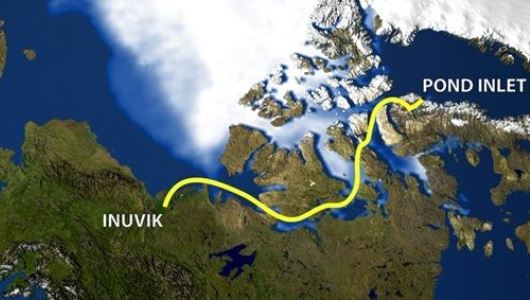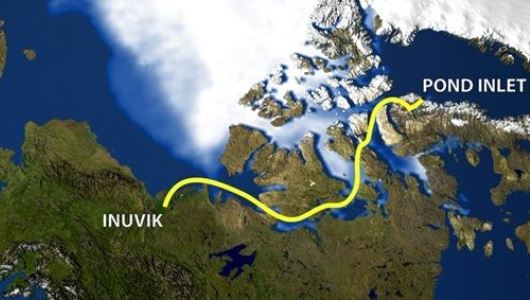 Global wind and solar company, Mainstream Renewable Power today announced its sponsorship of a rowing expedition attempting a world first through the infamous Northwest Passage in the Canadian Arctic this summer.
Three experienced Irish adventurers and one Canadian are attempting to become the first ever people to cross the 3,000 km passage by human power alone in a single season – a feat which is only possible due to the melting ice which normally renders it impassable.
Irishmen Paul Gleeson, Denis Barnett and Kevin Vallely along with Canadian Frank Wolf will set off from Inuvik in the North West Territories on the first of July in their 25ft long customized rowing boat "The Arctic Joule". The four men will row in continuous shifts 24 hours a day, seven days a week as the route will be in constant daylight for the majority of the journey which is expected to take two to three months, ending at Pond Inlet in Nunavut.
Eddie O'Connor, Chief Executive of Mainstream Renewable Power said: "Mainstream is proud to sponsor this expedition because it draws attention to the disasters of global warming. The expedition can only happen because the polar ice caps are melting at an alarming rate. The melting of the permafrost and the release of methane hydrate is perhaps the biggest single calamity that mankind faces and it's all down to human-induced global warming. This expedition allows us to demonstrate to the world that there is an answer to global warming. We don't have to do without electricity. We can have our electricity supplied by renewable sources."
He continued: "Just last month, World Bank President Jim Yong Kim said that if we have any hope of keeping climate change below two degrees Celsius, the peak year of carbon emission has to be 2016. I hope this expedition will show world leaders that we need to act now."
This announcement comes as EU Environment Ministers met at Dublin Castle last week to discuss a range of important environmental and climate issues as part of the Irish Presidency agenda.
Speaking about the expedition Paul Gleeson said:  "We are very pleased that such a successful, Irish renewable energy company with a global presence feels as passionately about this as we do. It wasn't long ago that the Northwest Passage was the sole domain of steel-hulled ice-breakers. We hope by making this traverse completely under human power in a row boat, without sail or motor, in a single season we will be able to demonstrate first-hand the profound affects climate change is having on our world." 
[mappress]
Press release, May 3, 2013; Image: Mainstream Renewable Power