UK: Modus Forms Autonomous Underwater Vehicle Division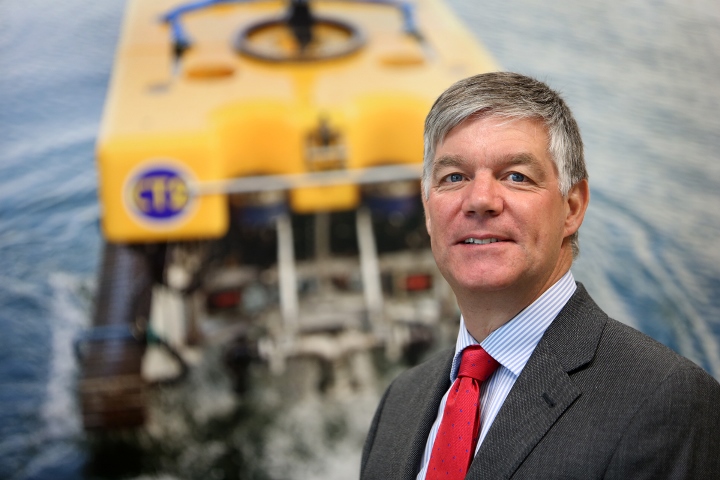 Modus Seabed Intervention continues to demonstrate its commitment to be at the forefront of subsea technologies with the creation of a new Autonomous Underwater Vehicle (AUV) division.
The North East England-based company has begun an investment programme into a planned fleet of AUV units; utilised for survey and inspection across the offshore field development life cycle.
Heading the new division is the Royal Navy's recognised AUV authority, former Senior Mine Warfare Officer and Officer in Command Fleet Unmanned Underwater Vehicles Richard Hill, who joins Modus after 30 years in the service.
Richard was instrumental in introducing the Royal Navy's first fleet of 12 AUVs, the Remus-100 in 2006, which were used for global mine warfare and hydrographical survey operations and exercises as well as for UK port and harbour surveying.
In 2009, Richard introduced a fleet of larger AUVs, the Remus-600, which he took from assignment and tender through to test and acceptance panel agreement before they were deployed.
The new division will complement Modus' existing subsea operations and enhance the services it offers to the global oil & gas, renewable energy and telecommunications market.
The company is actively involved in trenching, survey, IRM and ROV construction support operations across the world operating a fleet of state-of-the-art trenching and Work-Class ROV spreads and equipment.
 Jake Tompkins, Managing Director of Modus Seabed Intervention, commented: "We are determined to be at the forefront of technology development that enhances efficiency and flexibility for clients requiring subsea construction, inspection and maintenance support services.
"The AUV division perfectly complements our existing subsea capabilities, but also opens new market streams.
 "Richard is a recognised AUV expert with unrivalled field experience, which will be a clear asset to Modus as we continue to develop and grow this business."
 Richard Hill said: "Utilising my naval experience in a new commercial endeavour will enable Modus to further meet ever-increasing subsea challenges. Modus' technology-focused approach is very clear and I am delighted to be part of a company that drives itself to be at the forefront of its sector."
[mappress]
Press release, March 26, 2013; Image: recognitionpr