Switzerland: HVDC Key Enabler for Efficient, Reliable Integration of Offshore Wind Energy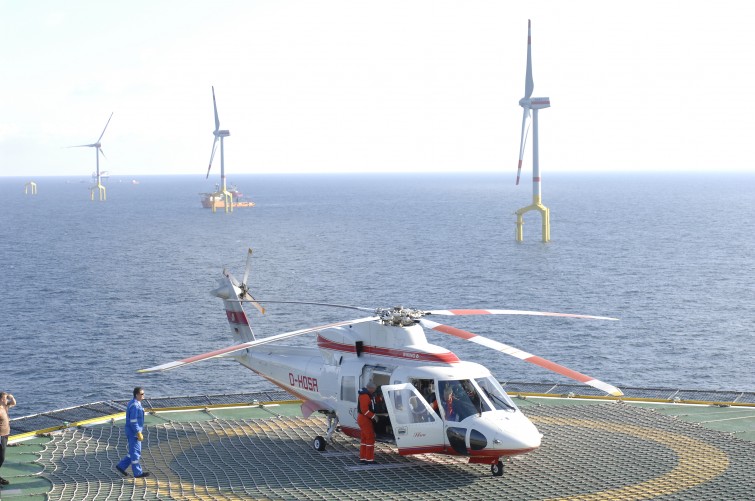 Offshore wind power generation is one of the world's most promising renewable energy sources, and is set to play an increasingly significant role in our economic growth, energy security and environmental protection. Strong, steady winds at sea where there are no obstructions mean wind turbines can generate substantially more energy offshore than onshore.
As promising as they are, remote offshore wind integration projects are also extremely complex, not to mention capital and risk intensive. Wrestling with the forces of nature only adds to the challenge. Building offshore systems demands a high degree of domain expertise, experience and project management skills. Needless to say, these systems must be robust, reliable and efficient, to minimize maintenance needs.
Normally, the wind is stronger the farther you go from shore, which means the best wind energy resources are often far removed from the centers that need the energy. Electricity generated offshore is delivered to the mainland grid via subsea electrical cables. But when sizeable distances and voltages are involved electrical losses need to be minimized, without compromising system stability. This is where high voltage direct current (HVDC) transmission systems come into play.
ABB pioneered HVDC about 60 years ago, and remains a technology and market leader in this space with half of the global installed base to its credit. HVDC Light transmission minimizes electrical losses and provides stable connections to onshore electrical networks, in a reliable and efficient way.
In addition to cables and electrical systems, an entire HVDC converter station needs to be housed on a platform far out at sea. A recently developed solution is a semi-submersible floating platform that makes transportation to the offshore site easier. Once in position, it is grounded on the seabed. It is designed for scalability, reduces dependence on special crane ships for installation (often in scarce supply), and provides the best possible housing for offshore electrical equipment.
[mappress]
Press release, March 11, 2013; Image: ABB