Alstom and General Cable, Major Sponsors of WINDFORCE (Germany)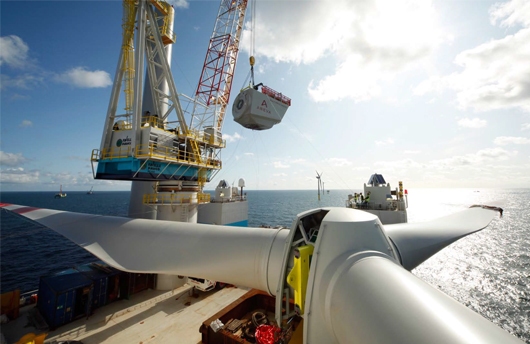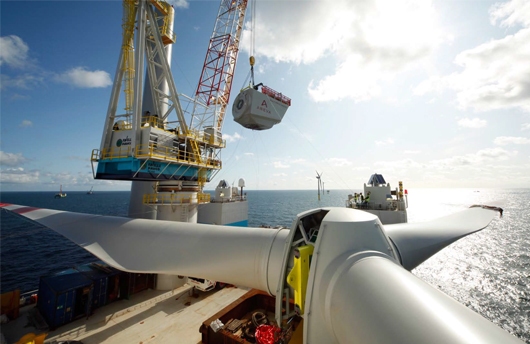 After having earlier posted the programme for the offshore wind energy conference, the organisers of WINDFORCE 2013 now have another good piece of news to share: ALSTOM Grid and General Cable are the major sponsors of this year's event.
"We are very happy to welcome these two dedicated partners on board again in 2013 and are proud that we can offer our long-term partners an attractive platform for presentation every year", said Jens Eckhoff, managing director of Offshore Wind Messe und Veranstaltungs GmbH about this decision. The organisers are expecting more than 800 international participants to join this year's ninth WINDFORCE conference, which will be held from 4 to 6 June in Bremerhaven and will focus on the issues of cost reduction, transport and logistics, grid connection and environmental protection at offshore wind farms.
With both facilities and products, ALSTOM Grid and General Cable have already invested in Germany's energy turnaround at sea, and their long-standing dedication to the WINDFORCE conference sends a clear message. They have also pledged their commitment to next year's event. This confirms their role as major sponsors for WINDFORCE 2014, scheduled for June 2014 at the Bremen Fair.
Common goals and shared commitment The significance of this long-term commitment was underlined by Thorsten Schwarz, senior vice-president of General Cable Europe & Med and managing director of Norddeutsche Seekabelwerke (NSW): "Through its subsidiary NSW, General Cable positioned itself very early as an industrial partner in the European offshore industry and has continuously supported WAB and the WINDFORCE events regarding content as well as with its sponsorship role. The general uncertainty arising because the wrong political signal is being sent means that long-standing partners must work together more than ever to advance the offshore wind industry as a stable pillar of the energy turnaround. We actively take on this responsibility – as partners for finding innovative solutions for cabling, as a member of several industry initiatives to develop these solutions, and as a sponsor of WINDFORCE."
Alf Henryk Wulf, CEO of the ALSTOM Germany management board, sees the WINDFORCE conference as an established network event in the sector. "We are a founding member of WAB and have been a major sponsor of the conference since 2009. In the business area of offshore wind energy we see great opportunities for growth, given that the success of the energy turnaround is significantly related to successfully expanding offshore wind energy in Germany. The WINDFORCE conference provides a very good opportunity for exchange with our customers, partners and suppliers. We use the programme to get the latest information on trends in the offshore wind industry in a clear and specific way. We are really looking forward to continuing our cooperation with WAB this year."
[mappress]
Press release, March 08, 2013; Image: wab