Wind Bankers III: Green Giraffe Energy Bankers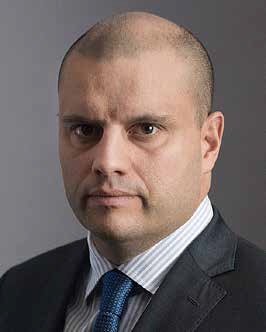 Offshore wind deals are happening and project developers that need money are getting it, but sometimes this is overshadowed by a cloud of negativity from banks and the utilities, which complain all too often that the project finance markets are broke or the regulatory frameworks insufficient. 
Jérôme Guillet, Managing Director of Green Giraffe Energy Bankers, says: "Sometimes I think the biggest obstacle for the development of the industry is the negative tone in some quarters. Whining should not be a business model!"
The gloomy public discourse, which is a form of negotiation by proxy between various stakeholders, can give the impression that offshore wind is not successful and that things are not being done to lower the cost of wind energy, which is not the case, he argues. There is somewhat of a false perception that the Euro crisis has brought everything to a halt but "deals are still being done!" he adds. In fact, the market is growing substantially with even more transactions taking place.
Mr Guillet, who was formerly with Dexia, has more than 15 years in project financing and has participated in many of the non-recourse financing done for offshore wind farms, is adamant that there are plenty of reasons to be positive in the sector, even though banks are keeping a tighter grip on their purse strings. He stresses that the financing picture has changed dramatically over the last few years, with many more choices available from non-traditional sources.
Green Giraffe Energy Bankers, which was established in 2010, is an advisory boutique specialised in renewable energy. It is still a relatively unusual entity in the market and proof positive that the "early bird catches the worm". It is one of very few independent organisations acting in an advisory capacity in offshore wind finance that is not within a bank or from one of the major consultancy firms.
In their earlier careers Green Giraffe executives were previously with banks and played a role in the very early days of offshore wind debt finance, having been involved in the very first transactions in 2006-2007 in the Benelux. These early financings created the market, and Green Giraffe in an advisory capacity rather than as a lender, built on these precedents to help its clients structure financings for large projects such as the debt financings of C-Power, Meerwind and more recently, Northwind and Walney.
"It is certainly not an easy market, with incredibly complex deals. There are now quite massive transactions taking place, involving large groups of banks. Thankfully, the project finance market has matured with decent predictability," he emphasises, "giving the developers a much clearer picture about what can be expected."
Rise of non-recourse debt
The majority of new offshore capacity remains financed on the balance sheets of the larger players but non-recourse debt has really grown in popularity, from just a small percentage a few years ago to some 30-40% of capacity now. "Debt capacity has actually being growing faster than the offshore wind market itself. It is now also possible for utilities to finance projects on their balance sheet and then sell minority stakes to financial investors and other newcomers to the sector, " stresses Mr Guillet.
One recent deal exemplifies how the market has changed. In late December PGGM and Ampere Equity Fund, acting jointly through a dedicated investment vehicle, OPW, announced that they had closed the refinancing of the purchase of their 24.8% stake in the 367MW Walney Offshore Wind Farm, located about 14km off the UK coast in the Irish Sea, which at the time was the largest operating wind farm in the world. The first phase, Walney 1, was completed in July 2011 and the second was commissioned in June 2012. The original purchase of the minority stake was closed in December 2010 and OPW was advised for the refinancing by Green Giraffe Energy Bankers.
Taking around 18 months to complete, partly because of the delays during the construction, the deal represents the first refinancing of a minority stake by the commercial banking market, although a similar transaction was done for the Gunfleet Sands project in early 2012, but most of the financing was carried by NEXI, the public Japanese institution. "This was an unusually complex financing because the banks were not in direct control of the underlying project as they were lending to a borrower owning a minority stake and had to rely on contractual commitments by the other shareholders, in particular, DONG, which owns 50.1% of the wind farm and operates it. Thus, there were many more parties involved which also included other minority shareholders."
A group of four commercial lenders: Lloyds Bank, the Royal Bank of Scotland plc, Santander and Siemens Bank GmbH, together with the newly established UK Green Investment Bank plc (GIB) provided facilities totalling €224m. The financing enabled PGGM and Ampere Equity Fund to refinance on a non-recourse basis approximately 70% of the purchase price agreed with DONG.
This financing is especially significant because it marks the first loan by GIB to the UK offshore wind sector and it is the first financing of a project minority stake in the commercial banking market.
At the time of the announcement, Shaun Kingsbury, Chief Executive Officer of the UK GIB, said: "The UK Green Investment Bank is delighted to work with PGGM and Ampere Equity Fund, as well as with DONG Energy, SSE and the syndicate of banks on its first project in the UK offshore wind sector, which is a priority sector for us. Walney was particularly attractive as it ensures that capital is recycled in the marketplace, delivers a commercial return to the bank and reduces carbon emissions in the UK."
Marie de Graaf from Green Giraffe Energy Bankers commented: "This demonstrates that it is possible for investors to take stakes in offshore wind projects and have these independently financed using limited recourse project financing. With larger offshore wind projects planned in coming years, this opens new avenues to finance these projects through separate transactions for each individual shareholder and thus to expand the investor universe able to invest in offshore wind projects."
Mads Skovgaard-Andersen, Asset Manager at DONG Energy, said: "This is further evidence of the success of DONG Energy's partnership strategy within offshore wind. Achieving financial closure in the current economic climate highlights the attractive qualities of these long term, stable assets for financial investors." 
"Banks love precedents so presumably this will be done again," stresses Mr Guillet. But he admits that investors are still hesitant to get involved in the construction risk of wind farms and prefer sticking to operational assets for now. However, 4GW to 5GW have now been installed, assets are there and transactions are happening, he adds. "People need to learn about the market and get comfortable, and this is slowly taking place."
A significant proportion of Green Giraffe's work involves making these projects more bankable and attractive to investors by 'de-risking' them. Identifying risk is vital, weather patterns, turbine models, the site's technical parameters, as well as investor priorities, are all going to be different in each and every case. "The risks should be allocated properly and this requires a lot of coordination work with many parties for each individual project. Similar issues arise but it is almost a case of starting from scratch for each project. Our knowledge of, and good relationships with, many of the players in the sector helps us nurture the trust necessary to support such efforts."
Currently, most installed turbines are working well and cabling issues seem to have been addressed, he adds. "But this is a fast growing industry and there are always going to be challenges somewhere in the supply chain. Generally, the sector is becoming more professional and more industrialised with specially designed vessels and equipment and the track record is now rapidly building up, making it easier for investors to come in."
Perhaps generally, onlookers have been guilty of overestimating how quickly things can be achieved, he adds. "The industry has been working hard to deliver on the targets set under rapidly evolving regulatory frameworks and in a difficult economic context."
"Banks are also not to blame – deals are happening and those that actually want financing will get it, if they have good projects. There is a lot of positive news, so there is no need for an atmosphere of gloom!" he quips.
Helen Hill