EDF Launches Its First Annual Energy Day (UK)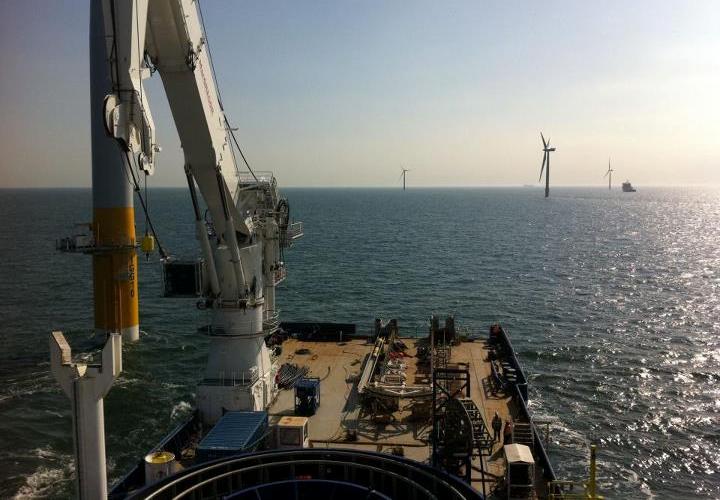 Budding engineers will gather at the EDF Energy London Eye on Wednesday (19 Dec) as EDF Energy launches its first annual Energy Day to highlight career opportunities and the importance of engineering to the UK economy.
With a drive to recruit more engineers – and a particular focus on the Women in Engineering initiative – 20 female engineering undergraduates from across the country are taking part in the event, meeting current employees including female engineers and senior managers, and finding out about the energy industry and opportunities at EDF Energy.
With a fleet of power stations including nuclear and coal and a new combined cycle gas turbine power station, along with well developed plans for two new nuclear power stations and a range of onshore and offshore renewable projects, career opportunities exist across EDF Energy.
Janet Hogben, EDF Energy's Chief People Officer, said: "Energy Day is a showcase. We want to attract the best people to work for us and we do that by showing what we have to offer and giving people opportunities to talk with us. We want people to find out why these are exciting times at EDF Energy.
"Energy Day is also about putting engineering back on the map, tackling the gender gap and making people realise that in tough economic times this is an expanding sector that is going to need quality recruits for years to come."
Industry figures show that just six per cent of the engineering workforce in 2012 are female, with the proportion having not changed in five years, according to a study by the Institution of Engineering and Technology.
Milada Williams, President of the Women in Engineering Society, commented: "This is a great new initiative from EDF Energy. We need to continue to raise the profile of engineering as a fantastic career for women.  The Women's Engineering Society www.wes.org.uk has been involved in promoting engineering for women and inspiring women engineers since 1919. It is great to see the change in attitudes over the years and the enthusiasm for engineering the young women students of engineering bring to the industry today.  This event provides an important connection for students, young graduates and industry."
Apprenticeships, a company graduate programme and industrial placements for undergraduates are amongst the various schemes run by EDF Energy, with the number of recruits rising yearly. Currently the company is looking to recruit more than 80 graduates and 55 engineering maintenance apprentices and has 56 industrial placement opportunities.
Undergraduates from universities including Bath, Cambridge, Leicester, Loughborough, Manchester, Newcastle, University College London, Warwick and The West of England are taking part in Energy Day.
Gwen Parry-Jones, EDF Energy Safety and Technical Director, Nuclear Generation, has an extensive background in physics and working in the energy industry.
She said: "This country needs great engineers and EDF Energy wants the best engineers. We have a responsibility to make sure people know about the exciting opportunities to build fantastic careers at EDF Energy.
"We are engaging with over 16,000 schools on energy matters through our national programme for greener schools the Pod, opening visitor centres at our nuclear power stations and are in schools talking to children be it our 320 STEM Ambassadors, at careers fairs or our work with partners like Cheltenham Science Festival."
Narmeen Rehman, 23, from London, graduated in Engineering Science from Oxford University this year. She joined EDF Energy's Nuclear Science and Engineering Graduate Scheme in September and is based at Dungeness B nuclear power station in Kent.
She said: "I'm really pleased that I joined EDF Energy. The graduate programme provides extensive training and development, hands on experience working in a power station and opportunities to gain a good overview of the company. I'd certainly encourage more women to consider engineering and the energy industry as a career option. Being part of an international group also means that there are different opportunities to progress your career. It's great to be working for a company that has ambitious plans, is investing in major infrastructure projects and wants to support and develop its employees."  
Helen Finnegan 22, from Birmingham, graduated from the University of Birmingham in Biological Sciences last year. She joined the EDF Energy graduate scheme in September and is based at Hartlepool nuclear power station.
She said: "The EDF Energy graduate scheme is a bridge between university and the working world and it will propel you into the engineering industry. There is an extensive training programme which gives you a basis for working in the nuclear industry and this acquired knowledge can then be developed with on-site and practical experience on one of our power stations.
"I chose the EDF Energy graduate scheme because it offered me the opportunity to excel as an individual by providing me with the help, support and guidance a graduate needs to enter the energy sector. This encouragement has helped me to quickly find my feet within my new role and it has enabled me to stretch and develop my skills."
EDF in France has been holding its annual Energy Day, with a particular focus on engaging young people and promoting job opportunities, since 2007.
[mappress]
Press release, December 18, 2012; Image: OMA