The Netherlands: DNV KEMA Expands High-Power Laboratory to Facilitate Super Grids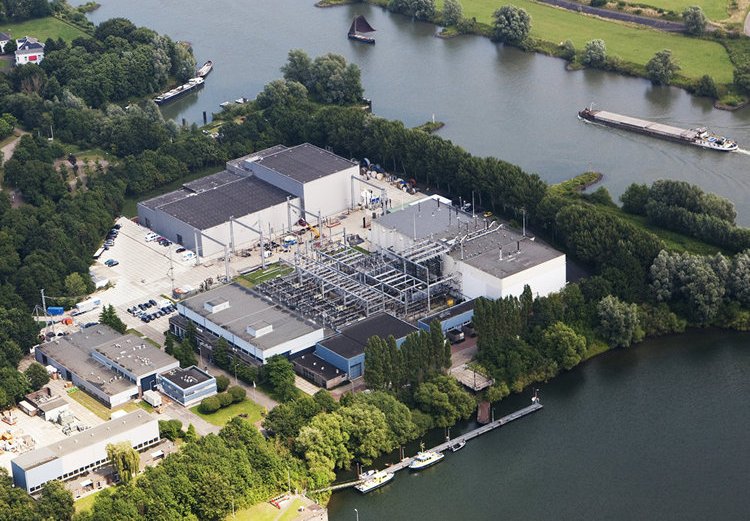 Energy consulting and testing & certification company DNV KEMA will invest approximately EUR 70 million in the expansion of its High-Power Laboratory in Arnhem, the Netherlands. With the expansion, DNV KEMA creates the first laboratory in the world in the extreme testing segment for the upcoming market for super grids: bulk energy transport at 800 kV+ levels (800,000 Volts and above). The investment has been made possible by DNV KEMA's majority shareholder, global risk management firm, DNV.
"It is evident that the global demand for electricity will rapidly increase over the next decades. According to independent studies, this growth will translate into a strong increase in investments in the global electricity transmission and distribution (T&D) infrastructure," says David Walker, CEO, DNV KEMA. "There are four major trends that relate to our future electricity supply. The first trend is the strong increase of distributed and local electricity generation, whereby people will be increasingly self-supporting in relation to their own electricity supply. This includes the development of smart energy services and smart grids, as well as the use of smart appliances."
"The second trend is the development of super grids—a wide, trans-national, or even trans-continental transmission network that facilitates the transport of high volumes of electricity across great distances," continues Walker. These super grids facilitate the integration of large-scale renewable energy. Examples of super grids include long-distance and ultra high-voltage connections between the hydropower stations in the western part of China and the load centers on the east coast of the country, such as Beijing and Shanghai. Other examples can be found in Canada and India, and the possible connection between continental Europe and large-scale solar farms in the Sahara desert in Africa.
"The third trend we have distinguished is the vast growth of global high-voltage power networks and new manufacturers of T&D components, such as circuit breakers and power transformers. Utilities require that these new T&D components are tested and that they function correctly before installing in the power network. This requires more flexible testing facilities at the DNV KEMA High-Power Laboratory."
"The last major trend is that utilities, investors, regulators, and insurance companies, increasingly consider testing a vital element in creating a safe and reliable energy infrastructure. Having non-tested components in a power network may cause unexpected outages with high technical, financial, economic, and social implications."
Safety and reliability key for super grids
While new super grid technologies are focused on safety and reliability, there is always a risk of outage. The impact of outages in super grids is huge, both from an economic, social, and technical point of view. "As millions—and sometimes tens of millions—of people are relying on these super grids for their electricity supply, the necessity for safe and reliable super grids is big," according to Gerd Enoch, global director, Testing, Inspection & Certification, DNV KEMA. Remarkably and paradoxically, testing is not mandatory by law in today's electricity T&D sector. "Excellent functioning of circuit breakers and power transformers for super grids is crucial, as these serve entire metropolitan cities or large regions within a country." 
Capacity increase
Under the expansion programme, DNV KEMA will increase the number of short circuit generators from four to six, and extend the available testing space. As a result, the testing capacity will be technologically and physically expanded. "The latest technology requires different ways of testing. Components like high-power transformers require very high-power ratings that can only be tested using six short circuit generators, with an equivalent of 15 GW testing power. This equals about two-thirds of the installed capacity in the Netherlands, a country with 16 million inhabitants," says Bas Verhoeven, director, High-Power Laboratory and High-Voltage Laboratory, DNV KEMA.
DNV KEMA's High-Power Laboratory is already the world's largest short-circuit testing lab for T&D networks. It offers testing at power levels that no other laboratory can reach. "With the distances of T&D networks strongly increasing, equipment manufacturers are looking to deploy networks that run at voltages of 800 kV and above," explains Verhoeven. "To ensure safety and reliability of the energy infrastructure, equipment manufacturers need to be able to test components at these extreme power levels. In addition, we will have further testing slots available to meet the high demand from manufacturers and utilities."
Once the expansion is finished in 2015, DNV KEMA's High-Power Laboratory will be the only facilities in the world capable of extreme high-power short-circuit testing at 800 kV levels and above. This will give DNV KEMA a solid platform to grow in an unpopulated market where the entrance barriers are very high.
Strong growth in global electricity demand
The global demand for electricity will strongly increase over the next decades. According to the International Energy Agency's recently published report, World Energy Outlook (WOE) 2012, the global demand for electricity will grow more than 70% to almost 32,000 TWh by 2035. The increase comes overwhelmingly from non-OECD countries; over half from China and India alone. According to the same report, electricity generation from renewable energy sources grows to almost three times its 2010 levels by 2035; its share in the generation mix grows from 20% to 31%. The increase in global electricity demand is related to global economic growth, population growth—especially in emerging countries—as well as the expected increase in the use of electric vehicles, electric appliances, heat pumps, and other forms of electrification.
Need for extra capacity and modernization of electricity infrastructure
The International Energy Agency's WEO report also concluded that an additional 5,890 GW of capacity is needed until 2035—which is more than the total installed global capacity in 2011. One-third of this will replace retiring plants, while the remaining capacity will meet the growing electricity demand. At 3,000 GW, renewable energy resources represent half the capacity additions over the period 2012–2035, followed by gas at 1,400 GW. The total power sector requires an investment of USD 16.9 trillion over 2012–2035—almost half the total energy supply infrastructure investment in this period. Two-fifths of this investment is for electricity networks, while the rest is allocated to generation capacity.
[mappress]
Press release, November 27, 2012; Image: DNV