UK: NTA Warns about Latest Argyll Array Proposal Update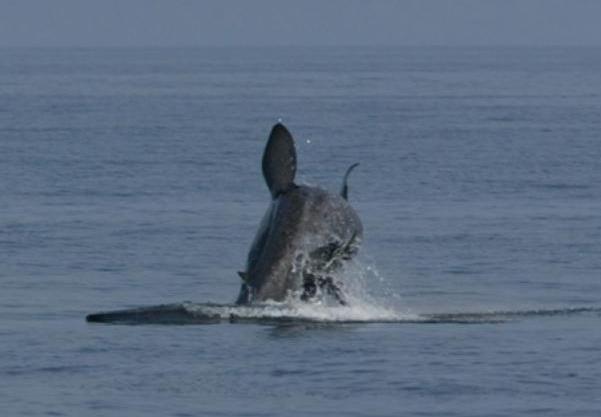 The No Tiree Array (NTA) campaign, which opposes to Scottish Power Renewables' proposal for Argyll Array offshore wind farm, warns about the company's latest update on the proposal. The NTA published the following on its website:
SPR announced ,at their 30th Oct Update that  they are considering a revision to the design of the proposed Array to exclude either part ,or all of the Skerryvore Reef area , thereby:-
Reducing the overall size of the proposed Array, and
Reducing the areas impacting upon Basking Sharks and Great Northern Divers.
Note SPR are 'considering'. That  does not mean commitment. The line SPR has  drawn to illustrate this possible reduction is imaginary, and could prove as  leaky as the Maginot Line .
This could reduce the Array to 215x6MW turbines, ie a reduction in possible generating capacity from1800MW to 1290MW. However if 10MW turbines ( as yet to be designed ) are chosen ,then 180 turbines will be  required to max-out (1800MW) the proposed Array within the reduced area.
The back-page of SPR's  update offers a 'view to sea from Tiree'. It  is from Gott  Bay at  sunrise. It is looking east , towards Ardnamurchan and Mull ie  the opposite direction from the  proposed Array. There is no offshore turbine in sight!! Understandably, because had the view been taken looking west, then most  of the proposed array's  215 turbines would be in view.
SPR will argue any reduction in the size of the proposed Array complies with its obligation to mitigate .
Maintaining the same density of turbines in the retained area is  not meaning-full mitigation.
The update included 3 pages addressing :-
The  CPF ( Community Partnership Fund) which is a post- consent issue.
The Reset fund which is anotional £10000pa  Renewables educational fund which will cease immediately, should the Array not be consented.
A vague PR driven page titled " Responding to Local Issues ".

[mappress]
Press release, November 1, 2012; Image: NTA