Germany: Galion Lidar Deployed on FINO 1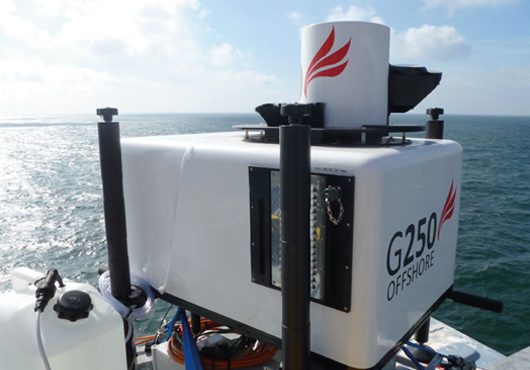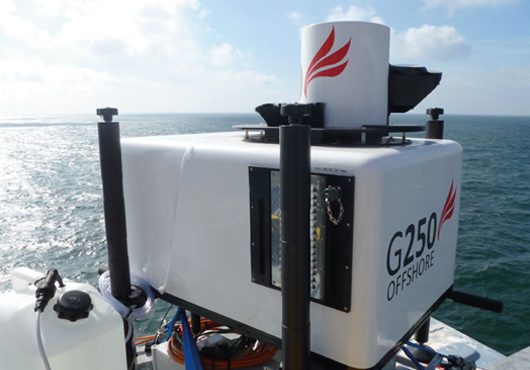 SgurrEnergy's flagship product, Galion Lidar, was deployed last month on FINO1, Europe's most established offshore met mast. Located in the German North Sea, the offshore research platform is equipped by German Wind Energy Institute, DEWI, with meteorological sensors to study the offshore environment.
The three month deployment of the Galion G250 Offshore model on the platform will primarily be used to measure the vertical profile of the wind. As the first 3D scanning Lidar to be deployed on FINO1, more advanced mast replacement scans can be trialled along with wind flow visualisation scanning. It is expected that the data acquired by Galion will be used to inform understanding of the conditions in which large offshore turbines operate.
The G250 Offshore model deployed on FINO1 is a short range unit and, within its 250m range, allows measurements to be made in any direction. Measuring to heights twice that of the FINO1 met mast will provide a data set that accurately represents wind flow across the entire span of the rotor.
[mappress]
Press release, October 11, 2012; Image: sgurrenergy