SDE to Power India with Wave Energy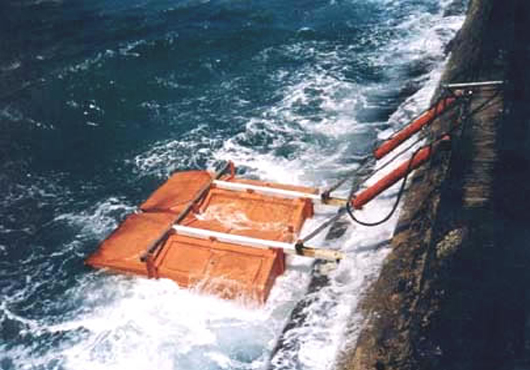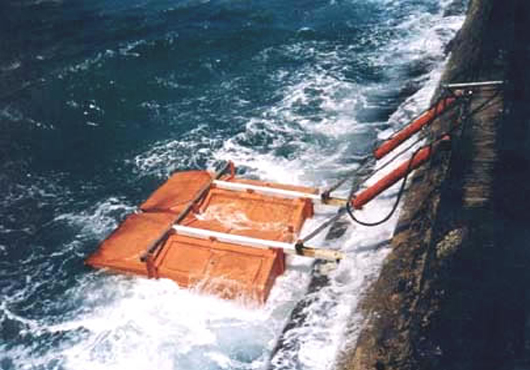 Delegation of a major Indian automobile manufacturers arrives to visit the offices of SDE Israel to sign a cooperation agreements and the construction of sea wave clean and pollution free power generation plants along the coast of India, following India's largest power outage in July 2012 Which left half the population of India, approximately 670 million people without electricity, which was the greatest power blackout in history.
SDE received Letters of Intent, under the current tariff and PPA agreement, from the Gujarat government which promised to help and assist in obtaining all approvals required to construct a sea wave power plant, the Maharashtra government, the Energy Development Agency, the Electricity Regulation Committee ( MERC ) and the Electric Company of India PTC.
SDE also created partnerships with Indian companies in recent years for the establishment of sea wave power plant with a capacity of 100 MW
SDE has a unique invention for generating electricity from sea waves and was recently ranked by a team of independent scientists on PESWiki, as the world's first technology for electricity from sea waves, sixth in the technology of rivers, tidal and ocean waves, and between 100 of the world's leading green technology companies.
The lack of electricity creates an intolerable air pollution resulting from the use of oil based generators which emits carbon and toxic pollutants into the air.
The unprecedented development of India in recent years and the onset of India's markets around the world have brought great demand in India for electricity.
SDE (S.D.E), the world leader in producing clean electricity energy waves, intends to build the unique power plants along the coast of India, in collaboration with the Government of India and local partner, leading to commercial success of its unique technology.
India's Minister of Trade and Commerce met with Mr. Shmuel Ovadia, the CEO and entrepreneur of S.D.E, in Dan Panorama Hotel, Tel Aviv and discussed the country's desire to establish wave energy power plants, despite the enormous bureaucratic difficulties in the country.
Minister of Trade and Commerce said that there is a shortage in power plant in India, reaching tens of thousands MW.
SDE intends to act for the benefit of India and Israeli society and for the greater good of the world, in implementing its unique generated electricity from sea waves, without any damage to the environment and at a low cost in electricity production, compared to other existing technologies which produce clean electricity.
Former CEO Shell Oil John Hofmeister, recently told the London magazine 'The Independent', that In the near future the threshold price of a barrel will reach $ 150. He added that countries which will not be able to develop alternative sources of energy will go bankruptcy.
Due to the high potential S.D.E's sea wave's technology, the cost of building sea wave power plant at a capacity of 1 MW with S.D.E's technology , is 1 M dollars and the production cost of 1 KW/h is 2 cents.
S.D.E's technology has the lowest production cost of 2 cents per KW/h, compering to alternative cost of production that costs 12 cents for wind energy and 16 cents for solar energy.
The sea wave energy conversion method has been checked, approved and funded with the support of the Chief Scientist of Israel and the Israeli Ministry of Industry and Trade (Approval No. 23425).
SDE has registered Patents around the world and several patents are in the process of registration.
To date, the company has built 11 models of sea wave power plants that produced electricity, including a model in China with an investment of approximately of 2 M dollars. A second model is being built nowadays in Israel.
SDE is currently looking for partners and representatives around the world to facilitate and establish its sea wave power plant that produces 100% environmentally friendly and clean energy.
[mappress]
Press release, September 25, 2012; Image: sde