Scottish First Minister Talks about Energy Future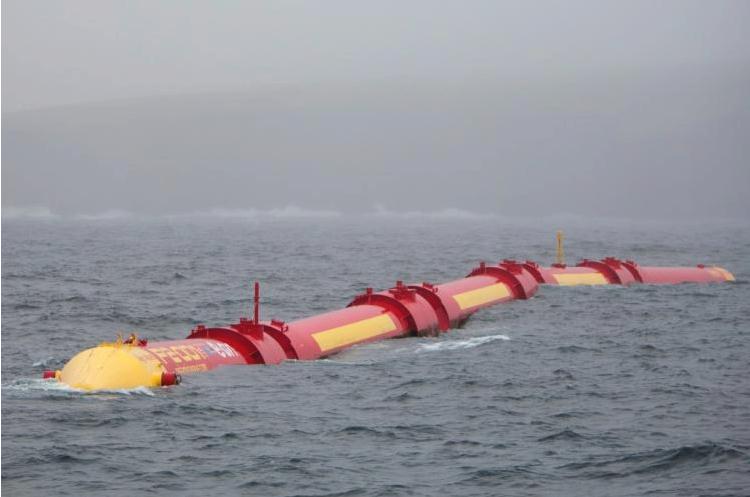 The First Minister has told 200 energy CEOs that Scotland will continue to be a major centre for global investment – and that independence will help growth.
Speaking at the FT Global Energy Leaders summit in London, Alex Salmond cited recent inward investments in oil and gas and renewables, and pledged to continue to work with the international energy industry to grow Scotland's economy and create jobs.
The First Minister repeated his continued commitment to a "clear, consensual and consultative" approach to energy policy that will continue in an independent Scotland.
Mr Salmond said:
"Scotland has been a major centre for the energy industry for five decades. Recent announcements of investments by  Samsung, Mitsubushi, ABB, Gamesa, Alstom, E.ON and Vattenfall -often working with Scottish energy and engineering firms such as Scottish and Southern, Scottish Power, Clyde Blowers, the Wood Group and Global Energy – show that we are one of the world's most attractive destinations for energy investment.
"They are also a powerful indication of how attractive Scotland is for international investors – and the promise of our shared energy future.
"Since North Sea oil and gas was discovered more than half of our reserves by quantity have been extracted, yet more than half of their economic value remains – a total of 1.5 trillion pounds, or 24 billion barrels of oil.
"We must plan for the decades to come now, by continuing the clear, consensual and consultative approach to energy policy that will see us best placed to attract further investment and create more jobs in the years to come.
"Right now Scotland helps meet the energy needs across these islands. We have set clear long-term targets, which provides the worldwide energy industry with confidence, and we are investing in skills and infrastructure for the long-term. We have the political will, the industry and academic capability and above –  outstanding human capital in a committed, skilled and able workforce, the engineering expertise, the research base and the supply chain know how that has helped Scotland become an energy powerhouse.
"That will continue in a shared marketplace, and we will work to ensure that an independent Scotland will continue to provide an attractive investment environment within the prospect of a common European energy market. In time, we may well may have a separate Scottish energy regulator to promote energy efficiency, tackle fuel poverty and enhance our ability to maximise our vast energy potential, but cross border alignment of energy regulation is common across Europe. There is no reason why we cannot deliver that across these islands.
"Scotland was at the heart of the engineering revolution in the 19th Century and we are at the heart of the energy revolution in the 21st Century. The international energy industry has a secure future here for many decades to come." 
[mappress]
Press release, September 18, 2012; Image: pelamiswave