Australian Government Gets Things Moving on 14 GW Offshore Wind Zone
The Australian federal government has opened public consultation on an offshore wind zone in the Southern Ocean, which encompasses the states of Victoria and South Australia. This is the third zone for which consultation has been launched of the six zones identified for offshore wind development last year.
The offshore wind zone has the potential to accommodate up to 14 GW of offshore wind capacity, which is the equivalent of powering up to 8.4 million homes, according to the government.
The zone covers 5,100 square kilometres and stretches from Warrnambool in Victoria to Port MacDonnell in South Australia.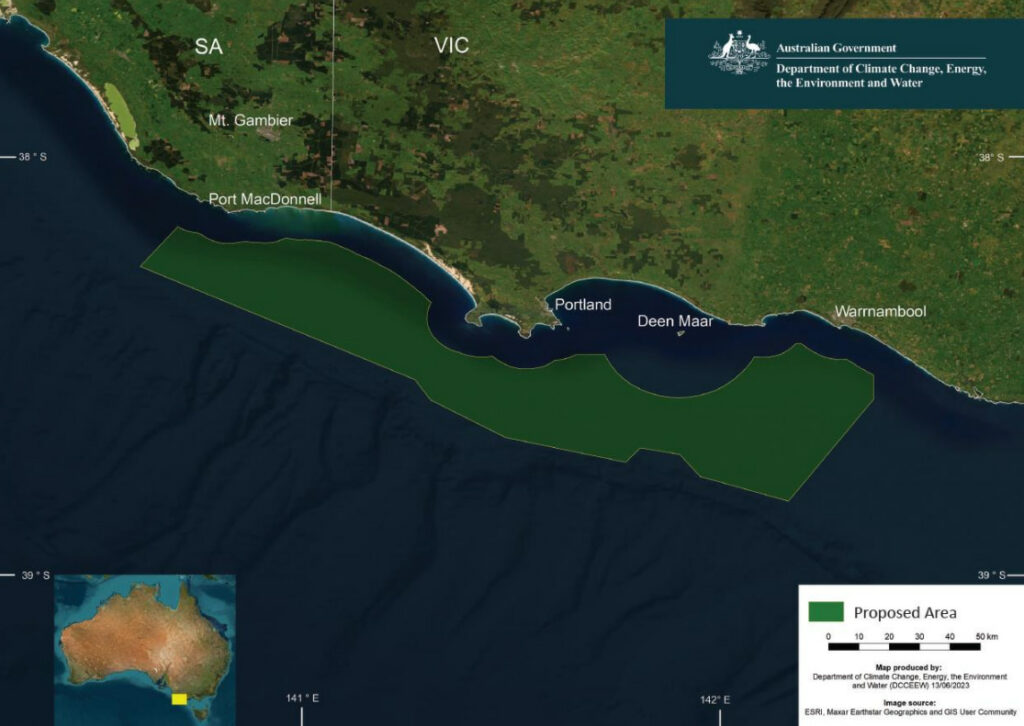 According to the consultation documents, the Southern Ocean region is well suited for potential offshore wind projects due to its strong and consistent winds, and proximity to areas of high electricity demand including existing connections to the grid and Portland, which is home to one of Australia's largest smelters and draws up to 10 per cent of Victoria's electricity.
The federal government also says that the industry is "very interested in developing projects in the area" and that a zone of this size could support 3,000 jobs in construction and 3,000 ongoing jobs.
"Powering these South Australian and Victorian communities with cheaper, cleaner energy will support them to unlock new regional job opportunities in energy and manufacturing", said Australia's Minister for Climate Change and Energy, Chris Bowen.
During the consultation period, which runs until 31 August, all community members, traditional owners, workers, industry groups and local organisations will have the opportunity to provide feedback on job and industry opportunities, visual impact and impact on areas of cultural significance, common use infrastructure, and all other matters.
The Southern Ocean zone is one of the six the Australian government is considering for offshore wind development, two of which have already been designated as offshore wind zones: one off the Hunter Valley and one in the Bass Strait off Gippsland.
The remaining three zones include the Pacific Ocean region off the Illawarra in NSW, the Bass Strait region off Northern Tasmania, and the Indian Ocean region off Perth/Bunbury.
The launch of consultation for the Southern Ocean zone is based on the government's proposal to move the areas from consideration to designating it for offshore wind development.
The area is also within the Victorian government's planned South West Renewable Energy Zone (REZ).

ADVERTISE ON OFFSHOREWIND.BIZ
Get in front of your target audience in one move! OffshoreWIND.biz is read by thousands of offshore wind professionals daily.
Follow offshoreWIND.biz on: