Denmark and Ukraine Expand Energy Cooperation to Include Offshore Wind
Denmark and Ukraine have had close energy cooperation since 2014, run by the Danish Energy Agency (DEA) in cooperation with the Danish embassy in Kyiv. Now, that cooperation is expanded to wind energy, including offshore wind, under a new five-year agreement signed by the two countries.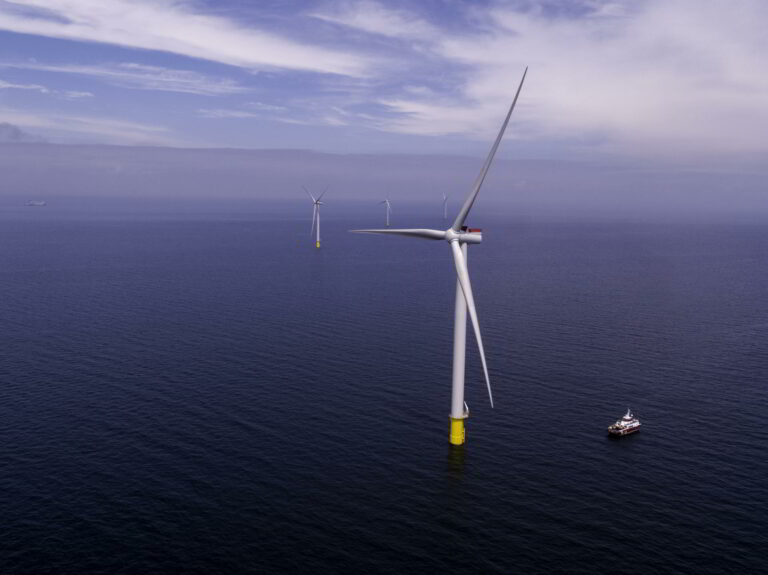 The agreement, signed on 25 April by Danish Energy Minister Lars Aagaard and Ukrainian Energy Minister German Galushchenko, is said to enable Ukraine to further expand its electricity supply with wind energy. 
Under the new agreement, Danish authorities will, among other things, help Ukrainian authorities develop a regulatory framework that can promote onshore and offshore wind. 
Good framework conditions are an important measure to lower risks for investors and thus a prerequisite for being able to attract investments that can develop a green energy supply in Ukraine, the Danish Ministry of Climate, Energy and Utilities said in a press release announcing the new cooperation area.
The energy cooperation between the two countries in its usual form has been put on hold after the invasion in February 2022, However, Denmark's core competences in green transition and the close cooperation with the Ukrainian energy authorities are still relevant, the Ministry said. 
Before the war, Ukraine had around 1.7 GW of onshore wind, but a large part of the onshore wind turbines have been destroyed during Russian attacks. In the short term, the new collaboration on wind energy consists of getting the existing onshore wind up and running again and expanding with more wind turbines on land. 
In the long run, the collaboration will explore the potential for offshore wind development in Ukraine.
"The Russians' destruction in Ukraine has had extensive consequences for the Ukrainians and Ukraine's energy security. That is why I am very pleased that we in Denmark can help build their competences in energy, especially wind energy, where we have great expertise and Ukraine has great potential. With the agreement, we are now even more committed to ensuring that the Ukrainian people get access to electricity, that they increase their energy independence from Russia, and that they get the opportunity for a green rethinking of their energy infrastructure", said Danish Energy Minister Lars Aagaard.
The wider energy cooperation between the two countries will build local capacity in long-term energy planning and integration of renewable energy, and contribute with Danish experience in efficient district heating – and now also onshore and offshore wind.
Follow offshoreWIND.biz on: