Shell, GWT Team Up to Establish Offshore Wind Energy Hub in Louisiana
Gulf Wind Technology (GWT) has partnered with Shell to establish a research, training, and technology demonstration programme in an effort to advance offshore wind development in the Gulf of Mexico.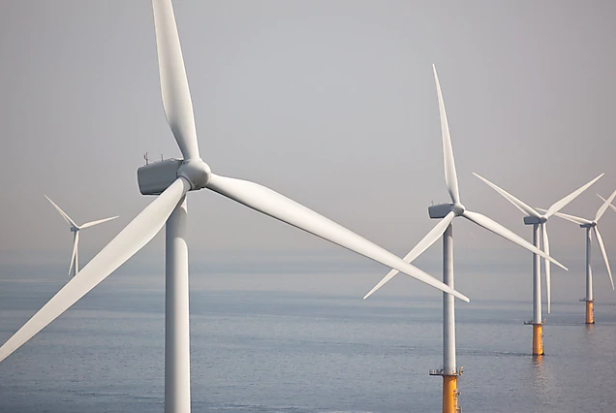 GWT, supported by a USD 10 million investment from Shell, will create 30 new direct jobs and the Louisiana Economic Development estimates that the project will result in an additional 54 new indirect jobs, for a total of 84 new jobs in the Southeast Region.
The Shell Gulf Wind Technology Accelerator will be a hub at GWT's Avondale Global Gateway facility in Jefferson Parish, Louisiana, for offshore wind development as companies work to design the first suite of products optimised for conditions in the Gulf of Mexico.
The first turbine is expected to be ready for demonstration as early as next year. The Accelerator will also house an offshore wind workforce education and training programme.
"Seasonal hurricane conditions and moderate average wind speeds create a situation that requires a novel approach to the application of technology and the framework in which it is both developed and demonstrated. The Shell Gulf Wind Technology Accelerator program has been specifically created to address and fulfill this need and enable next steps for the region and for the industry", said James Martin, CEO of GWT.
Based in the redeveloped industrial park on the site of the old Avondale Shipyard, GWT's headquarters consist of a 30,000-square-foot technology facility, an advanced composites lab, and access to more than 1.5 million square feet of manufacturing and fabrication space with on-site railway, road, and barge access.
At the beginning of last year, Louisiana set a target of 5 GW of installed offshore wind capacity by 2035 in its first-ever Climate Action Plan.
The plan also set requirements for strategic collaboration across Louisiana's state agencies and the federal government, transmission planning agencies, energy regulators, utilities, and the private sector to take additional steps to advance the development of offshore wind power generation.
In February, the US Department of Interior proposed the first-ever offshore wind lease sale in the Gulf of Mexico that includes a 102,480-acre area offshore Lake Charles, Louisiana, and two areas offshore Galveston, Texas, one comprising 102,480 acres and the other comprising 96,786 acres.
"Shell has been operating in the Gulf of Mexico for over six decades and has a long history of developing energy projects, including advancing and proving deep-water technologies", said Amanda Dasch, Vice President of Shell Offshore Power Americas.
"We see opportunities to do the same for offshore wind in this region and are proud to support Louisiana's 5GW offshore wind target by 2035. This $10 million investment to create the Shell Gulf Wind Technology Accelerator Center allows us to advance offshore wind development in the Gulf, while providing local wind industry training opportunities."
Follow offshoreWIND.biz on: