Jan De Nul, EDF Renewables, and Luminus to Jointly Bid in Belgian Offshore Wind Tender
EDF Renewables, Jan De Nul Group, and Luminus have partnered up to bid for a commercial-scale offshore wind tender for the first phase of the Princess Elisabeth Zone in Belgium.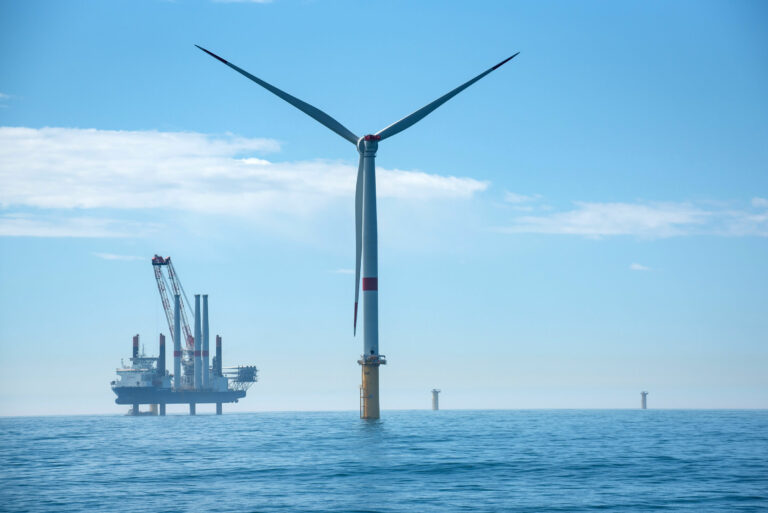 The Princess Elisabeth Zone is an area identified by the Belgian federal government to increase the country's local renewable electricity production by up to 3.5 GW.
The joint venture is expected to bring together partners' expertise and experience in offshore wind energy to deliver a qualitative and competitive bid.
The consortium is the first to confirm that they will be competing in the upcoming auction in Belgium.
Frédéric Belloy, Executive Vice President, International Operations for EDF Renewables, said: "We are very pleased to partner up with Luminus and Jan De Nul in Belgium. As part of a global leader group in low carbon energy with a significant growth ambition in renewables and a more than 10-year experience in offshore wind, we're very committed to offer a competitive bid on the upcoming Princess Elisabeth area and contribute to Belgium's energy transition and development of a European offshore wind power industry."
Earlier this month, Jan De Nul and DEME, through their consortium TM EDISON, won the tender to construct the Princess Elisabeth Island, the world's first artificial energy island that will connect the wind farms in the Princess Elisabeth zone to the Belgian grid.
"Last week, we announced the award of the design and construction of the world's first artificial energy island in the same Princess Elisabeth Zone," Philippe Hutse, Offshore Director at Jan De Nul Group, said.
"Today, we are delighted to announce this joint venture, which again represents a significant milestone in our efforts to drive the growth of offshore wind energy in Belgium. Having now worked with EDF Renewables and Luminus for several months, we have found that we share the same overall goals for the offshore wind industry: develop new projects at scale to reduce cost, create opportunities for local supply chain, develop the project in close cooperation with local stakeholders and contribute to the Belgian energy transition."
According to Belgium's Marine Spatial Plan 2020-2026, the Princess Elisabeth zone consists of three areas: Noordhinder North, Noordhinder South, and Fairybank.
The zone covers 281 square kilometres and is located at least 32 kilometres from the Belgian coast and ten kilometres further out to sea than the already developed offshore wind farms.
If developed to full capacity, the Princess Elisabeth zone will increase Belgium's operating offshore wind capacity from the current 2.26 GW to 5.76 GW.
Grégoire Dallemagne, CEO of Luminus, the second largest electricity producer and energy supplier on the Belgian energy market, said: "EDF Renewables and Jan De Nul are the ideal partners for this project, providing experience in offshore and capability to develop, build and operate an offshore wind farm in the Princess Elisabeth zone in Belgium. This project is fully in line with the Raison d'être which we share with the EDF group: building a CO₂-neutral energy future, reconciling preservation of the planet, human well-being and economic development, through electricity and innovative solutions and services."

ADVERTISE ON OFFSHOREWIND.BIZ
Get in front of your target audience in one move! OffshoreWIND.biz is read by thousands of offshore wind professionals daily.
Follow offshoreWIND.biz on: