Newly Discovered Chemical Process Renders All Existing Wind Turbine Blades Recyclable
A new chemical process discovered as part of a Vestas-led project removes the need for changing the design or composition of the material used for wind turbine blades to make them recyclable as it allows for epoxy-based blades to be broken down into raw material that can be reused to make new wind turbine blades or used for other purposes.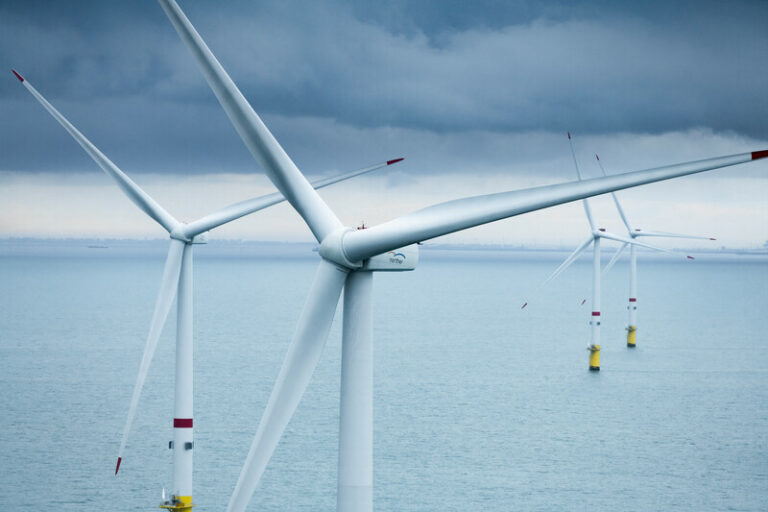 The wind turbine manufacturer has now revealed plans to scale up the newly discovered chemical disassembly process into a commercial solution by teaming up with Olin, an epoxy manufacturer and one of Vestas's project partners, and Stena Recycling, a recycling specialist.
Once the solution has matured, it will eliminate the need for blade redesign, or landfill disposal of epoxy-based blades when they are decommissioned, Vestas said.
"Until now, the wind industry has believed that turbine blade material calls for a new approach to design and manufacture to be either recyclable, or beyond this, circular, at end of life. Going forward, we can now view old epoxy-based blades as a source of raw material", said Lisa Ekstrand, Vice President and Head of Sustainability at Vestas.
"Once this new technology is implemented at scale, legacy blade material currently sitting in landfill, as well as blade material in active windfarms, can be disassembled, and re-used. This signals a new era for the wind industry, and accelerates our journey towards achieving circularity".
The new chemical process is the result of the work of the CETEC (Circular Economy for Thermosets Epoxy Composites) project, which was launched back in 2021 and is partly funded by Innovation Fund Denmark (IFD). Led by Vestas, the CETEC partners include Olin, the Danish Technological Institute (DTI), and Aarhus University.
"In the coming years, thousands of turbines will be decommissioned or repowered, representing a major sustainability challenge but also a valuable source of composite materials", said Henrik Grand Petersen, Managing Director at Stena Recycling Denmark. "We see this solution as a huge opportunity to take part in making a sustainable solution even more sustainable and circular and are ready to apply our chemical recycling expertise and knowledge to this process".
The first wind turbines are reaching the end of their operational life and this will increase over the coming years, Vestas pointed out in a press release on 8 February and added that WindEurope expected around 25,000 tonnes of blades to reach the end of their operational life annually by 2025.
In 2021, WindEurope called for a Europe-wide landfill ban on decommissioned wind turbine blades by 2025 and said that, with that call, the European wind industry actively committed to reuse, recycle, or recover 100 per cent of decommissioned blades. The industry also committed not to send decommissioned blades from Europe to other countries outside of Europe for landfilling.
Since then, efforts to increase recyclability in new blades and the circularity of the existing ones gained momentum across Europe.
This has resulted in, among others, the ZEBRA consortium producing the first prototype of its 100 per cent recyclable wind turbine blade last year and Siemens Gamesa rolling out the first commercially used recyclable blades at the Kaskasi offshore wind farm.
Work on recycling and/or reusing existing blades to avoid landfilling also accelerated, with many OEMs and wind farm operators finding a place for them in the cement production industry.
Last month, Danish company Continuum took this even further as it unveiled plans to build six industrial-scale recycling factories across Europe, saying this would not only render all wind turbine blades fully recyclable and stop landfilling but also minimise the emissions-intensive processing of blades into cement.